On 10th January 2021, I was tasked to give the sermon at Wilson Street Baptist Church. Since it's a few days from Wisemen Day (or Three Kings Day), I spoke on the theme "visitation."

My sermon has three parts. First, I shared about my visit to the Philippines last January 2020. Second, I revisited our multicultural response ministry. Third, I shared my reflection on the visit of the Magi.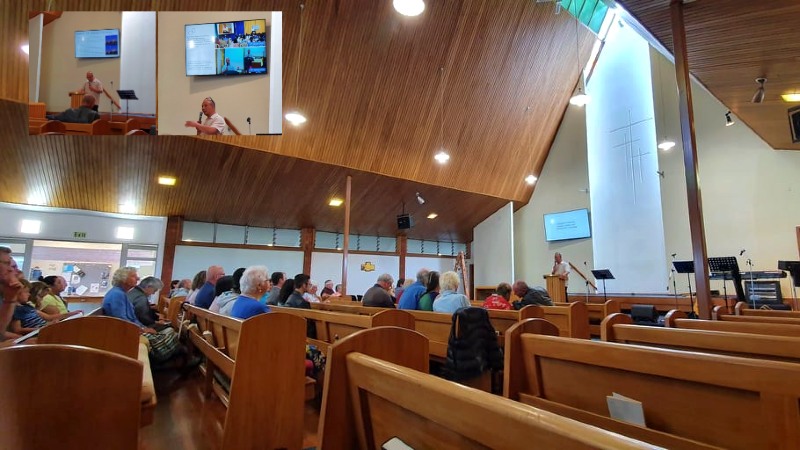 I had the wonderful chance to visit the Philippines on 2-13 January 2020. It was my first time to go home to my native country since migrating to New Zealand in 2011.
It was a work trip. I accompanied my boss, Ross Waugh, who's visiting the Philippines for the first time. The map below shows our itinerary.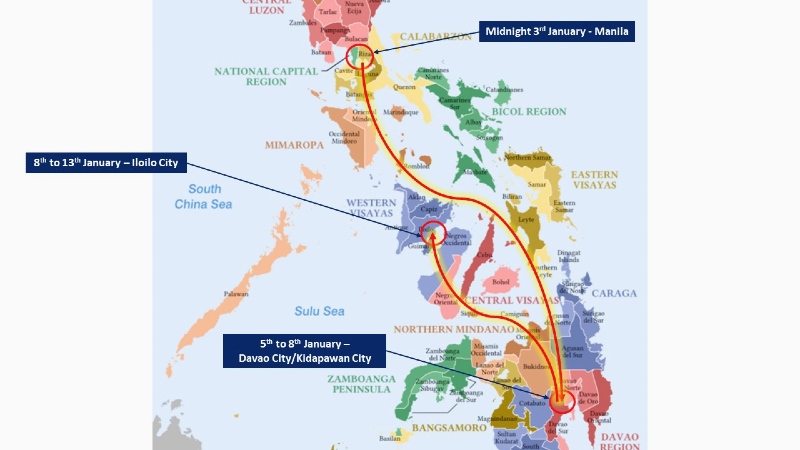 Because of the NZ Internal Affairs' travel advisory, Ross stayed in Davao City, while I (on "Filipino" mode) proceeded to Kidapawan City. My brother, Asiel and his wife, Lanie, met me at the Davao City airport.
My mum, brother, and wife live in Kidapawan City, my sister-in-law's home city. It is a 2.5-hour drive from Davao City.
I stayed with them for four days. It was a short but a very memorable and enjoyable visit.
On 9th January 2020, from Kidapawan City, I travelled back to Davao City, and from there, Ross and I took a plane to Iloilo City.
We went to Central Philippine University, the university where Jewel and I graduated, and Jadyn also spent her Kindergarten years.
American Baptist missionaries founded Central Philippine University (CPU) in 1905. It is a university committed to Exemplary Christian Education for Life (EXCEL) and responsive to the total person and the world's needs. It is a university where Christ is proclaimed with two weekly emphases every school year.
I hope and pray that someday, the Wilson Street Baptist Church young people and those interested could visit CPU and experienced how it is to praise and pray to the Lord in a school and not be ridiculed.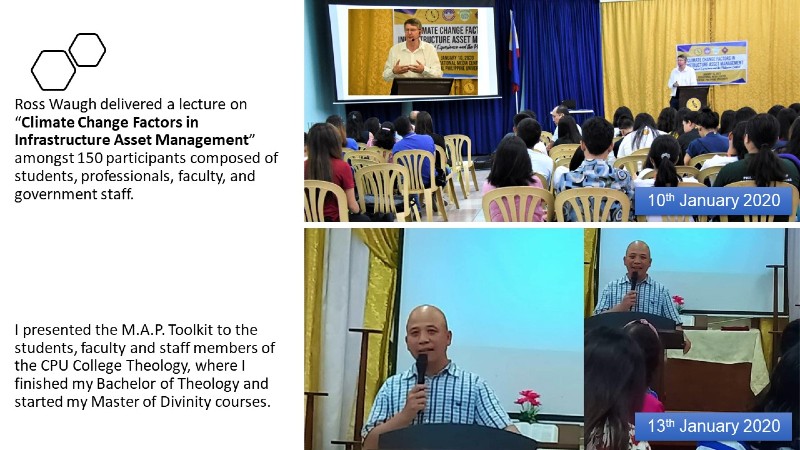 As I was speaking at WSBC on 10th January 2021, on the same date in the morning of last year, Ross delivered a lecture on "Climate Change Factors in Infrastructure Asset Management" at Central Philippine University on 10
About 150 people, composed of students, professionals, faculty, and government staff attended.
On 13th January 2020, I presented the Ministry Appreciation and Participation Toolkit to the students, faculty and staff members of the CPU College of Theology, where I finished my Bachelor of Theology and started my Master of Divinity courses.
Sometimes I feel like I'm a "mad scientist" or " mad inventor" trying to promote something that I have created from my previous work experiences but met with scepticism and outright rejection.
However, I believe that the MAP Toolkit will have its moments and opportunities to be used by pastors and ministry leaders at the right time with the right people.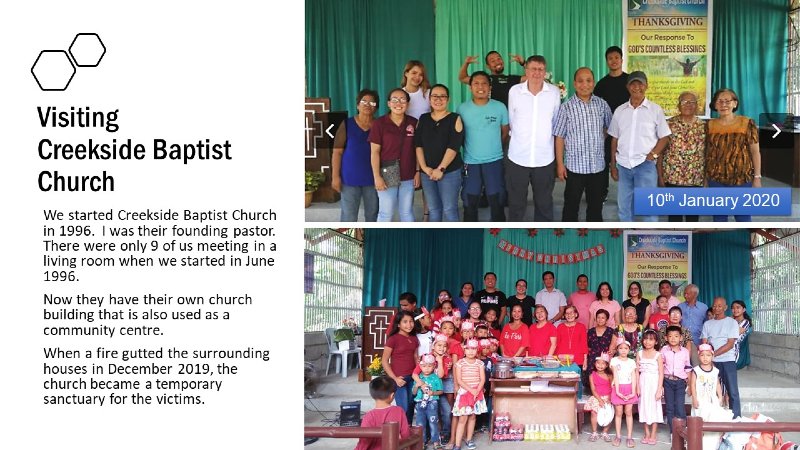 In the afternoon of 10th January, we proceeded to Creekside Baptist Church. The Hopevale Trust sent some donations when a fire razed the surrounding houses in December 2019.
The visit was an opportunity to see the place, meet the pastor, leaders, and members. It was also a chance to present personally additional support from the Hopevale Trust.
In my actual sermon I focused only on the events of 10th January 2020. In this blog post, I'm sharing further.
From Creekside Baptist Church, we went to Ajuy, Iloilo, our hometown in the Philippines. Jewel's family hosted us.
We took the time to visit some places and meet family and friends. A very short stay, but that was a heartwarming and memorable experience.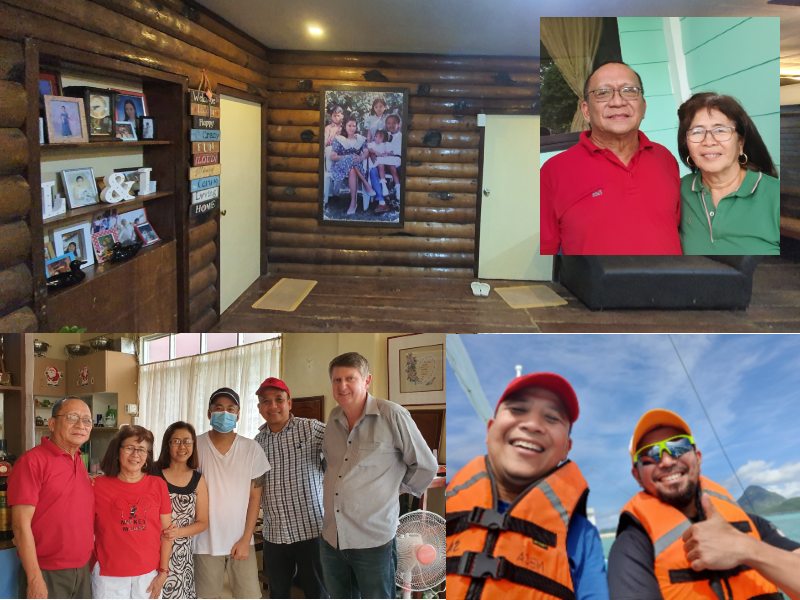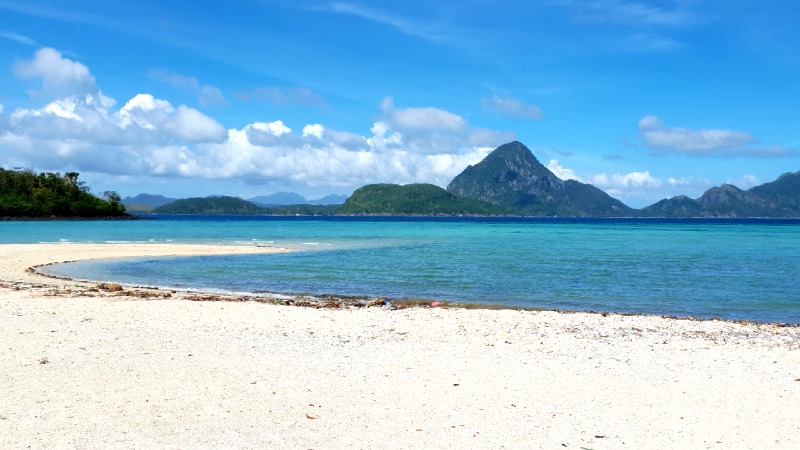 On Sunday, 12th January 2020, Ross gave the message at the Ajuy Baptist Church.
I worked with Ajuy Baptist Church for seven years. I started as a project director in 1996, organising their school in the process. Later I became their senior minister.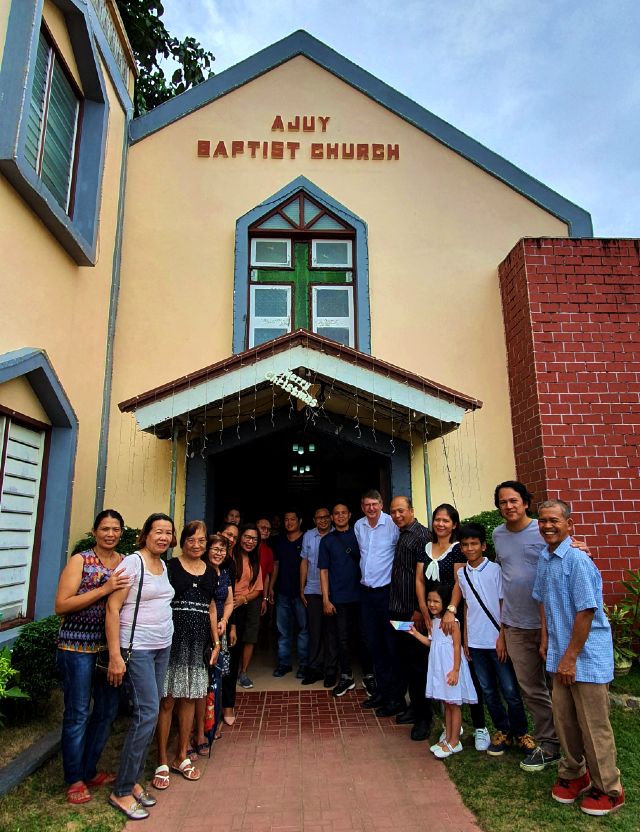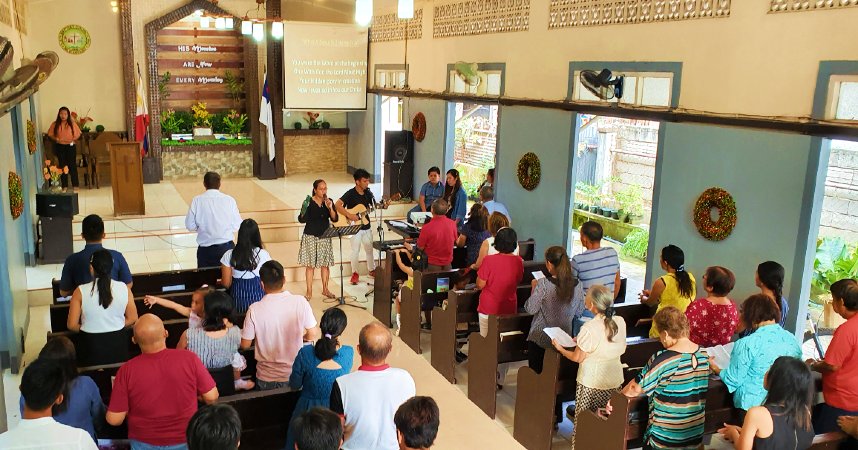 My visit to the Philippines in January 2020, although it was a work trip, was also a time for reconnection, reconciliation, and building relationships and network for further ministry.
We are praying to come visit when the pandemic is over or when it's safe to travel again.