On 10th January 2021, I was tasked to give the sermon at Wilson Street Baptist Church. Since it's a few days from Wisemen Day (or Three Kings Day), I spoke on the theme "visitation."

My sermon has three parts. First, I shared about my visit to the Philippines last January 2020. Second, I revisited our multicultural response ministry. Third, I shared my reflection on the visit of the Magi.
The third and last part of my sermon was a short reflection on the Magi's visit to Jesus as narrated in Matthew 2:1-12.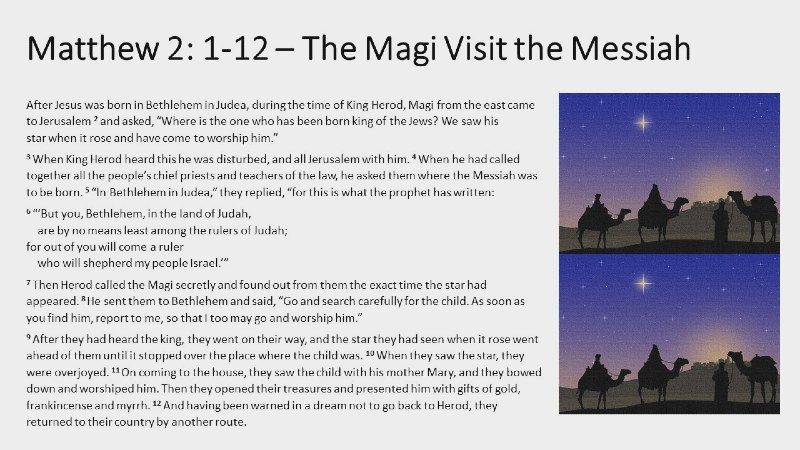 After reading the narrative, I focused on two verses.
Matthew 2:1-2, "After Jesus was born in Bethlehem in Judea, during the time of King Herod, Magi from the east came to Jerusalem and asked, "Where is the one who has been born king of the Jews? We saw his star when it rose and have come to worship him."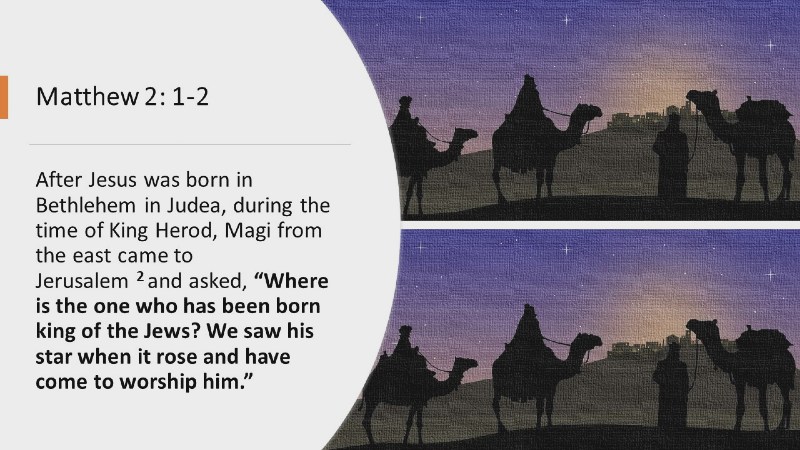 The Magi's wisdom are as follows:
They knew about Jesus, his birth, and they saw his star.


They searched for him.


They came to worship him.
The table below compares the chief priests, teachers of the law, and King Herod's reaction and attitude towards Jesus.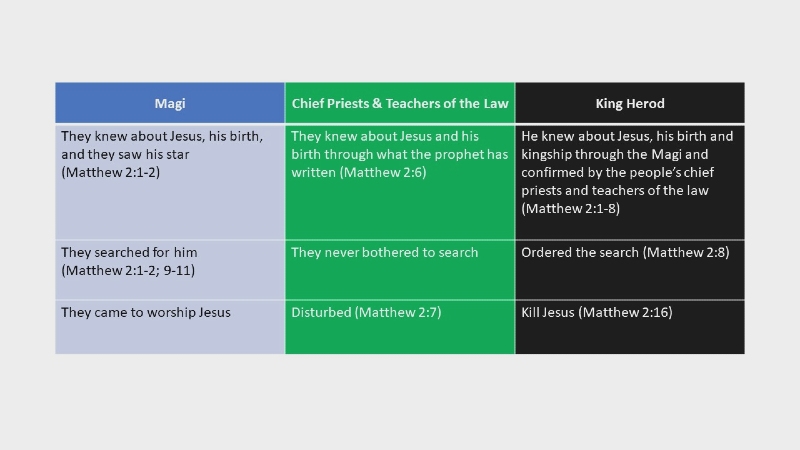 How about us? What are our reaction and attitude towards Jesus? How will they compare with the Magi's?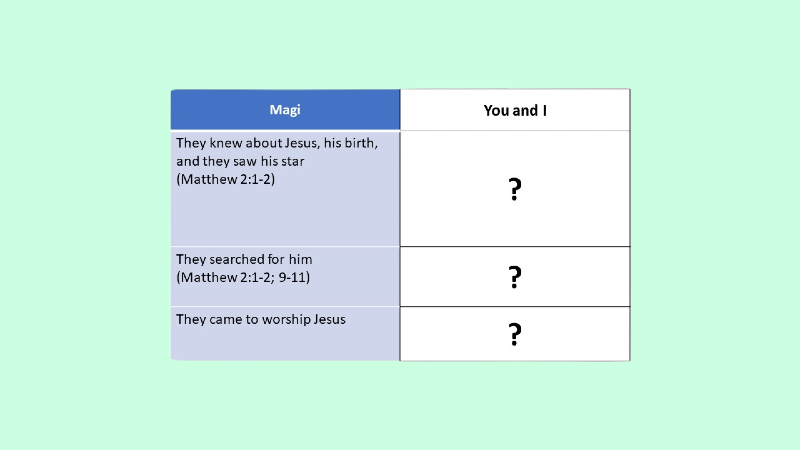 We all have the vision of Christ. When we experienced our second birth, we received the ultimate and brightest shining star – Jesus Christ.
Let these words from Jesus remind us all:
In the same way, let your light shine before others, that they may see your good deeds and glorify your Father in heaven (Matthew 5:16).

The thief comes only to steal and kill and destroy; I have come that they may have life and have it to the full (John 10:10).
Closing thoughts: The Parable of the Seafood and Peanuts
For some closing thoughts, I shared the photo of fresh seafood and peanuts. These are products from my father's place in Ferrol, Romblon.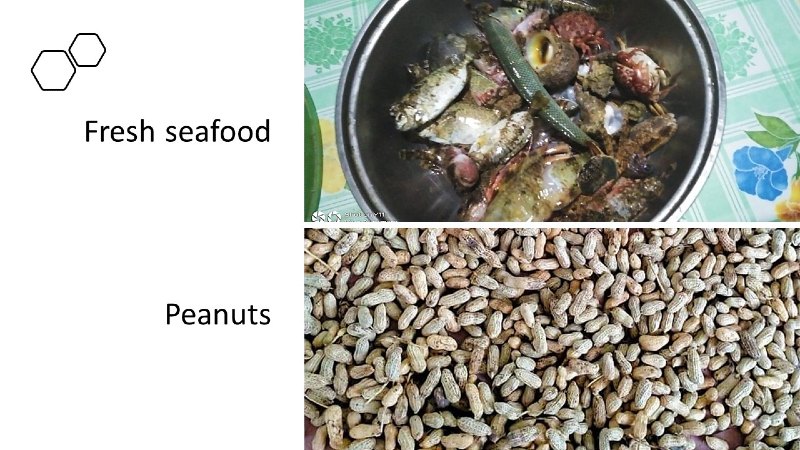 I'm sure you will be surprised, and you might be wondering why the "fresh seafood and peanuts" images. Let me share the story.
When we were growing up, my tatay (dad) would share his life story of hardship with us and how he got out of it.
They lived in a remote mountainous coastal area of Tablas Island in the Philippines. His parents didn't know how to read and write.
He said that they lived on the seafood they gathered in the shallows during low tide. Together with their other root crops, they also grew peanuts, sold to buy rice, etc.
When my dad received Jesus Christ, he followed his vision to become a pastor. He came to Central Philippine University to study theology. He was a work-student. He took janitorial jobs in the university to finance his studies.
Now as a father myself, I would shared with our daughter and my wife the thought that had my Tatay stayed in their place, didn't act on Jesus' vision in his heart, I might still be gathering seafood and planting root crops today.
I'm not saying that gathering seafood and planting root crops is not good as it supports one's existence.
My point is, this is about knowing the vision, the "star" that God has shown and given us, and then taking the needed steps to follow it.
My parents are both pastors. My mum met Christ and decided to follow her vision to study theology at Central Philippine University. Her story deserves a separate detailed write up.
Because of my parents' action to follow the "Star," my family and I are doing the ministry that the Lord wants us to do, in New Zealand, in the Philippines, and wherever it may take us.
Again, referring to the Magi's wisdom, the questions: What are our reaction and attitude towards Jesus? How will they compare with the Magi's?