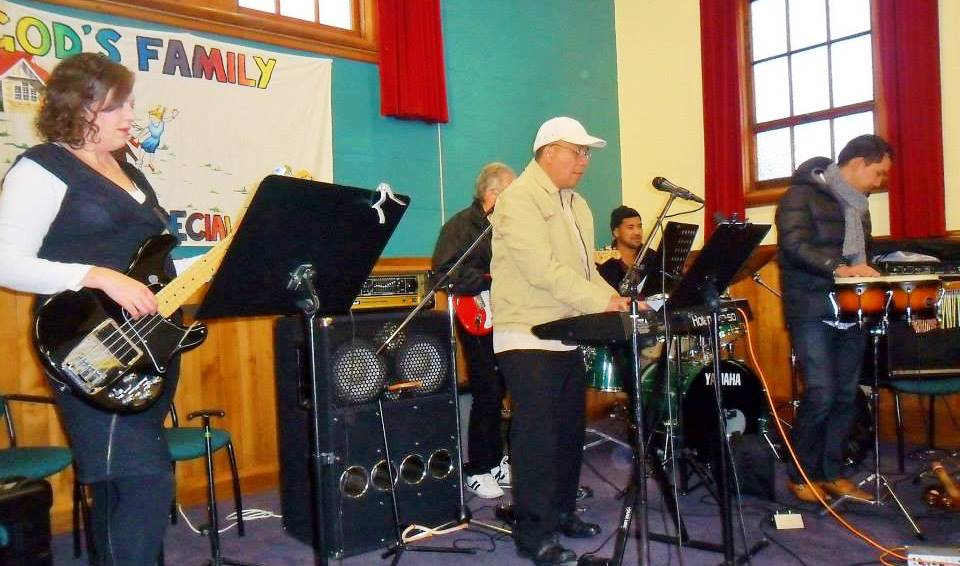 On 23 June, we went to Weston Church, Oamaru to share God's message through songs and the spoken word.
The multicultural response band (no official name yet, sometimes we refer to it as 'mix' band) played and led praise and worship songs.
Caroline of Weston Church played the bass guitar. Tanu Aki (Samoan Church) and Emer-son Reyes (Filipino Life Group) played the drums and percussion instruments, respectively.
Guess who played the guitar? Errol James of course. He's the maestro and manager of the group.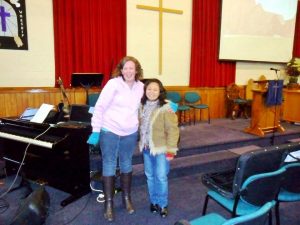 Well, I just love playing the keyboards. Playing with the band before giving the message makes me relax.
With the singer onstage and the instrumentalists at the side, Jewel rose to the occasion. She led the praise and worship singing.
We joined their two services, first started at 9:00 AM and the next at 10:30 AM.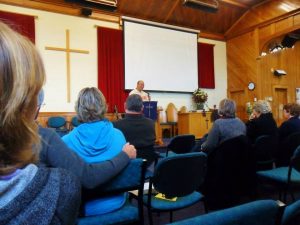 It was such blessing to meet, worship, and fellowship with the Weston Church and pastors Nancy and Ron Parker.
Back in September 2012, Errol and I were just talking about the possibility of this ministry. Now, it's happening.
The Lord God is so good for paving the way and guiding us.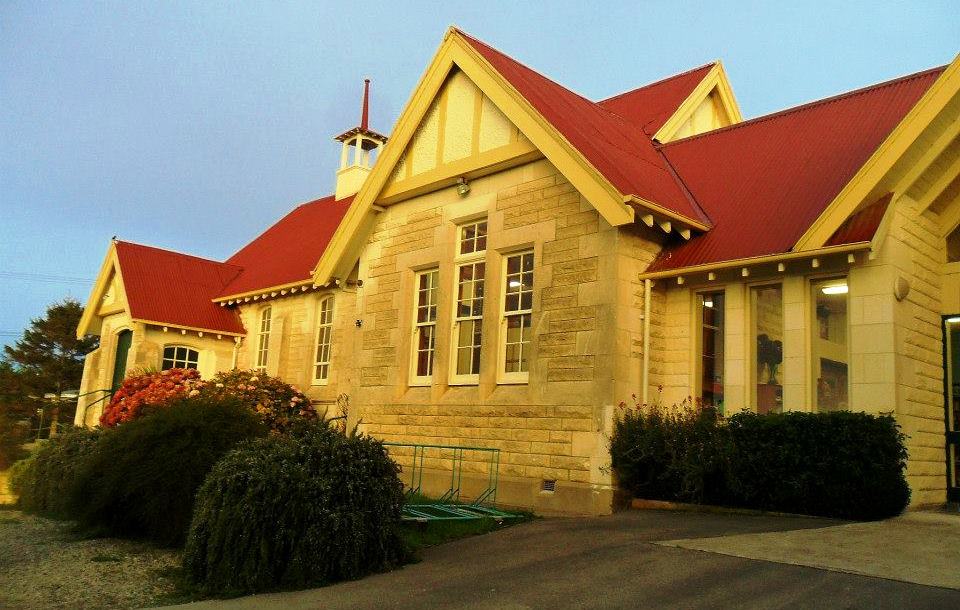 PHOTO CREDIT: Jewel Castillon