My father, Rev. Malvar Castillon, spent more than 40 years of pastoral ministry. In celebration of his birthday on 5th April, I'm writing about some of his pastoral work and ministry. He would have been 89.
My father's pastoral ministry experiences, integrity, and commitment serve as a good example and encouragement in my pastoral work.
In 1981, I had the opportunity to come with my tatay (dad), who was pastoring the Astorga Baptist Church. I was 13 years old then.
Astorga is one of the 33 barangays (villages) in Dumarao, Capiz. It is 20 kilometres from the town centre. I recalled there was no electricity.
The road was made of gravel but the large sugarcane trucks and carabao-drawn sleds (carosa) destroys the gravel covering, creating potholes. So, many portions could become muddy and impassable during the wet season.
If the 1990 census records 2,294 population in Astorga and 2,551 in 2000, then the approximate population in Astorga in 1980 could be 2,000+ more or less.
We lived in Roxas City, the capital of the Capiz province. The school year has ended. I was looking for something different to do that summer.
Asiel Nils, who is a year older than me, loves to read and decided not to come. Our youngest brother, Ivan, was too young to be in Astorga. He was five.
I remembered Tatay to be very enthusiastic about having received the call to pastor the Astorga Baptist Church, even if it's far and remote from Roxas City, where we lived.
To reach Astorga, which is 47 kilometres from Roxas City, he had to take the bus or train to Dumarao. Then from Dumarao, he will take a jeepney to Astorga, which were very scarce during that time.
He was happy and excited to start the pastorate because it came after more than two years no church had called him. Let me share a bit of background.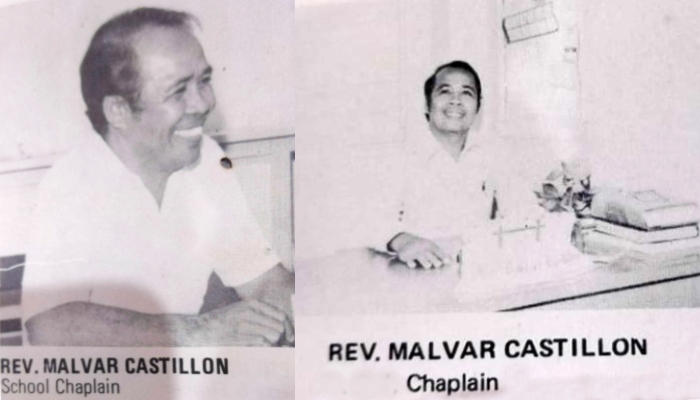 In 1979, he lost his chaplaincy work with a Christian school. He and my mum, who was teaching Kindergarten at the same school, complained about injustice and corrupt practices. As a result, they both lost their job.
My dad's advocacy caused negative reactions from some influential Baptist denomination leaders. So, he found it very difficult to get a call from a church.
To earn a living, my dad became a door-to-door salesperson. He sold floor wax. I remembered him leaving and arriving home with the company's big leather duffel bag. He was exhausted from all the walking and carrying floor wax products around the city.
Later, he shifted to selling powdered drinks for a company based in Iloilo City. He went around peddling grapes, orange, and chocolate powdered drinks. He did so well that the company promoted him as a sales supervisor.
Then, he accepted the company's challenge to market the products in Mindanao, along with a promotion as a marketing manager. Perhaps, part of his reasons for going to Mindanao was to stay away from the persecutions he and his family experienced at that time.
How my mother managed two teenagers and a young boy is a testament to her strength and faith. In itself, a separate story that I will write about soon.
In Mindanao, my tatay organised and established the market, and it grew. Then his head manager doubted the large volume of products he was ordering for the Mindanao market.
In one large and crucial delivery, the head manager delayed his product supplies intentionally. With this, my dad sensed that something wasn't going right. Jealousy was in the air. He resigned.
Back home in Roxas City, he shared with us that besides the reason for resigning, one night, he dreamed of the Lord telling him to go back to full-time pastoral ministry. He prayed and asked the Lord to give him a church he can work with.
A few weeks after returning from Mindanao, my dad received the call from Astorga Baptist Church. Thank you Astorga Baptist Church for giving Rev. Malvar Castillon the opportunity to be your full-time pastor.
My father's experience taught me how to wait patiently for the Lord's will and action, especially in knowing your next pastoral ministry steps. The Lord's provision will always be there, too.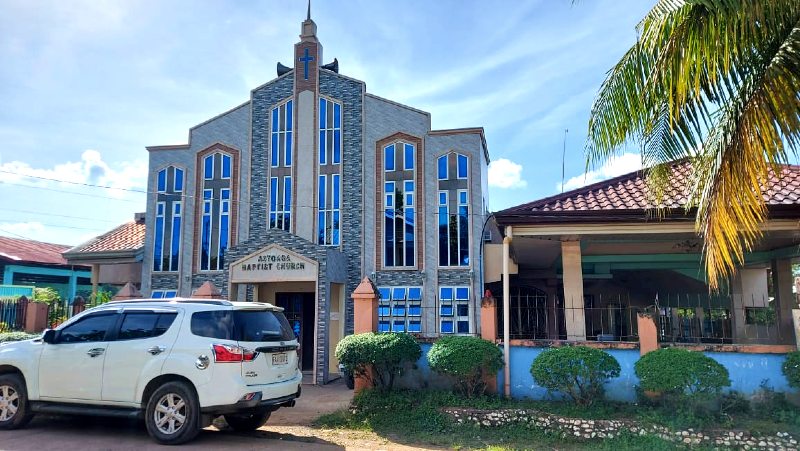 In my next article, I shared how my father planted another church while pastoring Astorga Baptist Church. CLICK on the button below: