My father, Rev. Malvar Castillon, spent more than 40 years of pastoral ministry. In celebration of his birthday on 5th April, I'm writing about some of his pastoral work and ministry. He would have been 89.
In my previous post, I shared that I went with my father to his pastorate in Astorga, 67 kilometres from Roxas City, where we were residing. This was in 1981. I was 13 years old.
On one Sunday morning, while he was at the kitchen sink, he called me. I was in the parsonage's (mance) living area, watching a few children and adults who have come early for the Sunday school. I was ready for church worship.
At that time, as my memory serves me right, the church parsonage was made of light materials. It had corrugated G.I. roofing, wood frame, lawanit (fibreboard) and chopped (tadtad) bamboo walls, and bamboo slat floors.
The parsonage was built a few metres beside the church building. The kitchen portion is standing on a steep sloping portion of the church lot area.
The kitchen has a G.I. sheet sink installed on a bamboo frame. On one side was a big earthen jar with a faucet that served as our drinking water storage. If you were standing facing the sink, you could see the slope down below.
Approaching my dad, he pointed down the slope and said, "Do you see those "abalong"?" I nodded.
"Right after the service, go down and get a few "abalong" leaves enough for the pot. We will have "abalong" for viand," he said.
"Abalong" is another local name for "gabi", or the taro plant abundant in the Philippines. While it is a popular vegetable in the Philippines, it is also known for its itchiness. One has to be very careful in handling it.
We grew up having taro in our backyard, planted on a pond that our father made. On rainy days, my brother and I would watch mudfish, snails, and tadpoles populating our taro pond. On a lucky season, we will see a turtle or two in the taro pond.
On that particular Sunday in Astorga, I knew that he would cook the taro leaves into "pinangat" without coconut milk. We didn't have the time to process coconut milk.
He told me that after the worship service, which usually ends at 11:30 AM, we need to have lunch as soon as possible. We must leave by 1:00 PM. We were going to Sitio Hansol, where a Bible Study starts at 3:00 PM.
I remember eating lunch as fast as I could. Then a few minutes later, I complained that my tongue and palate were very itchy as if there were tiny needles pricking.
We both ate "pinangat" but he wasn't bothered by any itch at all. He told me to have a teaspoon or two of sugar to relieve the itch. I took two.
So, we took off by 1:00 PM and there I was, walking with a mouthful of sugar, trying to nurse the itch in my mouth.
I have no idea where Sitio Hansol was. All I had in mind was the adventure aspect of the trip. Later, I learned that Sitio Hansol was almost 6 kilometres away. Except for the road within Astorga, it was a dirt road all the way.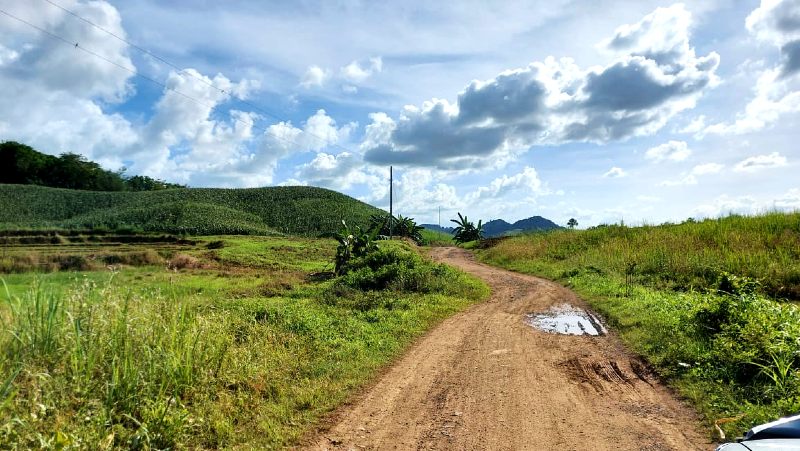 Imagine us walking the road you see in the picture above, with the early afternoon sun shining bright and hot (at probably 30 to 32ºC). Yes, I was looking for adventure, but I didn't expect this kind.
Sugarcane plantation, sometimes broken by a few rice fields, borders the road and surrounding areas. Banana clusters dotted the hills and roadsides like in the photo above.
We didn't walk far and soon we were both sweating. We didn't bring any water. Tatay carried only his favourite Bible.
I recalled that we stopped to rest. We sat on a boulder at the roadside. I didn't have any idea of the distance, but I assumed that we might be halfway. He asked if I'm thirsty. I said, I am.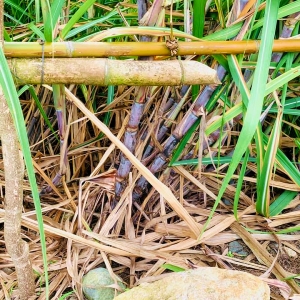 He rosed, went to the nearest sugarcane plant, and broke a stem with his bare hands. He peeled the hard stem with his teeth and gave the sugarcane to me. He got another for himself.
The sugarcane's node is tough for my adolescent teeth, so I would give the cane to my father to continue peeling so I could bite and suck on the internode's inner fibrous bundle, which is soft and succulent.
As we walked, we might have talked about many things. I can't remember any, except I kept asking how far more. My legs were getting tired. He would reply that we're almost there.
From a distance, I saw a house in what seems to be in the middle of nowhere. "That house there is the Bible study venue," my dad said. Seeing no other houses nearby nor from afar, I wondered who would be attending the session.
When we arrived at the venue, I noticed the benches arranged in the front yard. As we sat on one of them, the host told us that the corn he was boiling would be done in a few minutes.
As the scheduled time drew near, I saw people emerging from the rows of banana trees and trees surrounding the area. Some were coming from the road. Some brought boiled bananas, sweet potatoes, and cassava.
One person brought a bunch of ripe bananas. He was excited to tell my dad that the fruit is sweet because it ripened on the tree. He invited us to have one.
What at first to me was an isolated house in the middle of nowhere had become a gathering place of people living in Hansol and nearby communities. My quest for an adventure brought me to the middle of a church that my father was planting and growing.
If you asked me how did the Bible study go. Well, after I had eaten with the group, I excused myself and went up the house and took a nap on the cool bamboo floor.
The sounds of laughter and my dad calling me woke me up. It was time to go. We had to walk back to Astorga before the dusk shadows turned dark.
My father held the weekly Bible study extension at Hansol during the two years that he was pastoring Astorga Baptist Church. When his work with Astorga Baptist Church ended, he took the pastorate at the Hansol Baptist Church from 1982 to 1983. What used to be a weekly home Bible study had grown into a church.
Last week, I had the opportunity to connect with Raffy Ganza, Hansol Baptist Church's present pastor. The pastor of Astorga Baptist Church, Rev. Stephen Alquiza, helped me.
I'm amazed to know that the Hansol Baptist Church continues to exist, enduring all the trials and hardships through to almost 40 years now. At present, Hansol Baptist Church has 15-20 regular members. They minister to a total of 34 families through the livelihood program that their pastor had organised.
From this experience, I am convinced that starting and growing a church needs only "a pair of feet" that is fully committed to serving the Lord.
How beautiful on the mountains are the feet of those who bring good news, who proclaim peace, who bring good tidings, who proclaim salvation, who say to Zion, "Your God reigns!"

Isaiah 52:7
Below are the photos that Pastor Alquiza took when he visited Hansol Baptist Church last week.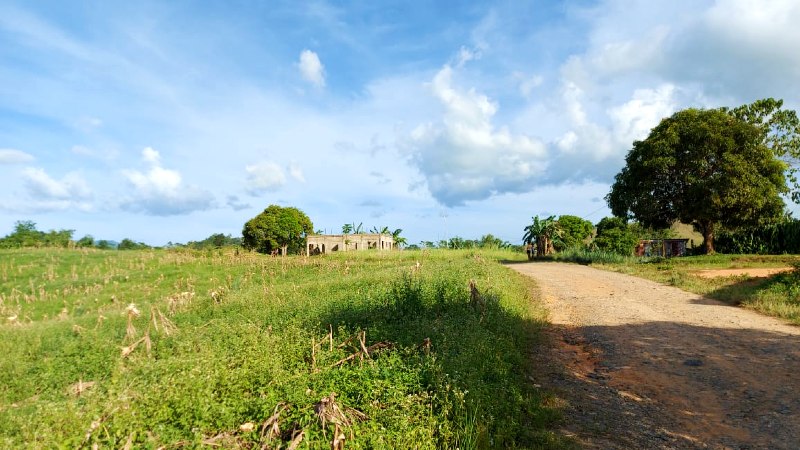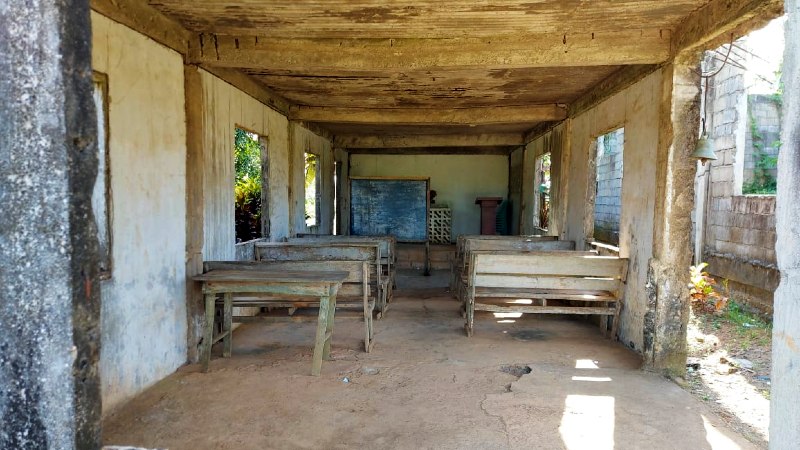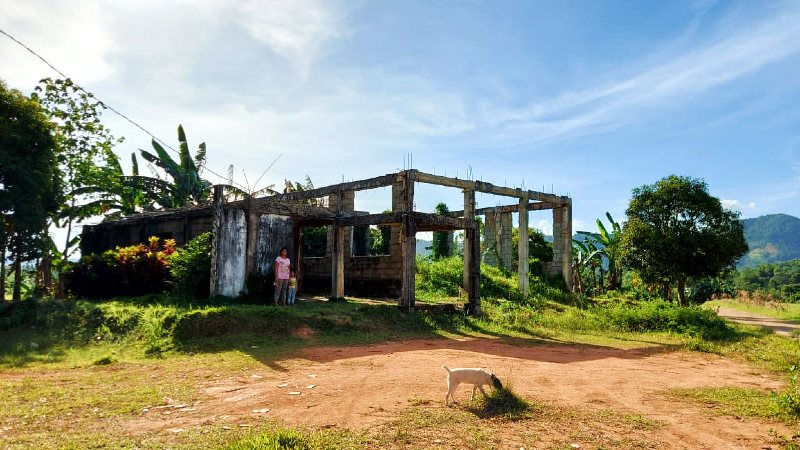 Pastor Raffy sent me a photo of their church after the Good Friday service last week.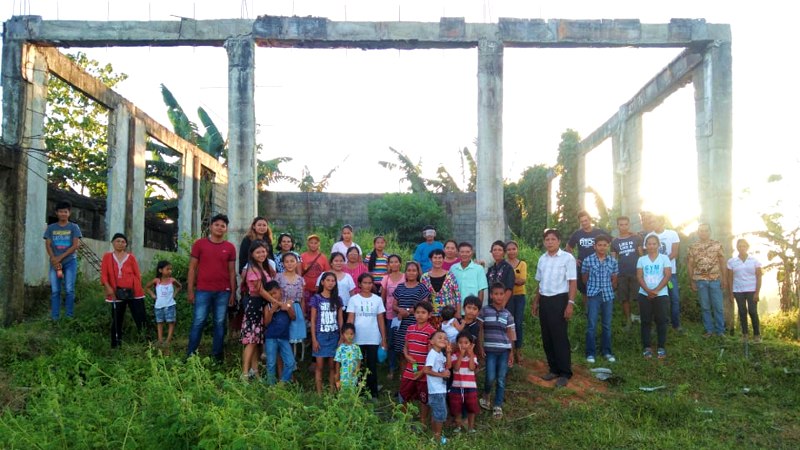 PHOTO CREDITS:
Taro by Rachel + Micah via Flickr Creative Commons License.
Sugarcane Plantation by Sarbjit Bahga – Own work, CC BY-SA 4.0, https://commons.wikimedia.org/w/index.php?curid=75755873
Dr. Matt Palabrica
Rev. Stephen Alquiza
Pastor Raffy Ganza
ACKNOWLEDGEMENT:
Thank you, Rev. Stephen Alquiza for taking the time to connect me with Pastor Raffy and for the photos of Hansol Baptist Church you sent me.