After almost two months or more in the COVID-19 lockdown, we could hardly hear anyone say that they are not in a difficult situation. Everyone is hoping and wondering when the lockdown will be over.
As the quarantine days turned into weeks, and weeks into months, scarcity occurred in many families. As non-essential factories and businesses closed, the loss of income has significantly affected owners and workers.
Scarcity in our lifestyle
It's not only food that a lot of families are wanting. As almost everyone cooperated to stay at home to prevent the disease spread, we missed our pre-pandemic lifestyle.
We missed the Sunday gathering at the church. According to tradition, grieving families are distraught as they cannot mourn and bury their dead loved ones properly. People with non-infectious but debilitating diseases are yearning to meet their appointments.
Scarcity of medicine and health facilities
We feel sad watching videos or reading the news online how COVID-19 overwhelmed some countries, with deaths number to several thousand.
We all know that the pandemic has created various forms of scarcity in our midst. The paramount need is the cure and vaccine for COVID-19.
In some countries, there was the scarcity of PPEs, ventilators, and hospital beds as the infection spread fast and affected thousands.
Scarcity is relative
Yes, scarcity is very relative. For example, one's inadequacy in New Zealand, a country of 5 million people, is quite different from another's scarcity in the Philippines, a state of 109 million people.
Also, I guess every first-generation migrant family in New Zealand is thinking of two more families abroad who face the challenges of a COVID-19 lockdown.
Scarcity in our economy
The news headlines tell it all. While the loss of life was not that many compared with other countries, the COVID-19 lockdown cost billions of loss for New Zealand's economy.
The sectors most affected are hospitality, apparel and footwear, car sales, and travel. We don't need an economics degree to understand the effect of the pandemic on the economy, locally and overseas.
Despite the hardships we had in this pandemic period, we pray and hope that nobody gets sick of COVID-19.
Scarcity and the reality of abundance
However, we are not here to talk about the things we have lost or have become scarce since the pandemic came. We are reflecting on the reality of abundance in the middle of scarcity.
Is it true, as our message title says that there is abundance in the middle of scarcity? Can one be in abundance by just trusting God?
Well, this is just what happened to the prophet Elijah and the widow when they obeyed God's command. The Lord God supplied their needs throughout the drought and hunger (1 Kings 17).
What can we learn from their experience? How were they able to find favour from God and receive His generous provisions?
Friends, I have three reflections on what made Elijah and the widow achieve abundance in the middle of scarcity.
Trust God, He is in Control
Never forget that God is in control of whatever situations. We should also trust Him who is in control.
He commanded Elijah to proceed to Zarephath, which belongs to Sidon, and stay there; behold, I have commanded a widow there to provide for you." (1 King 17:8-9)
Elijah was hiding from King Ahab's men after proclaiming that there would be draught in the land. From then on, Elijah survived through God's provision of ravens feeding him bread and meat and from the brook where he drank. (1 Kings 17:2-6).
What about the widow? The woman was a believer in God. She was also acting on God's instruction. She knows that God would take care of them, but deep inside, she has doubts until she hears Elijah's assurance of God's provision.
Why go to a widow for shelter? Why did God choose a widow as Elijah's shelter? There are many assumptions wherein we could see God's intentions.
First, no one would bother to search for a widow's house for a man; otherwise, it would be an immoral situation.
Second, the widow is taking care of her son and no one else. She has plenty of time.
Third, a widow dedicates her life to the service of God. The widow has been living by herself, and so she has faith in God.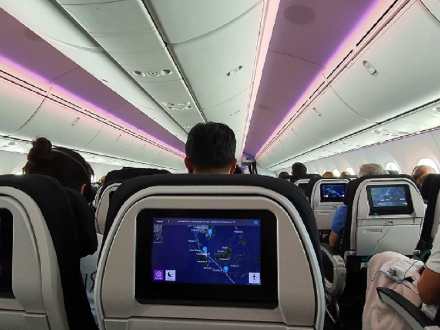 I'm sure you have read or heard the illustration of travelling on an aeroplane. You hop in and sit back and relax. You don't see the pilot, but you trust him or her flying the plane and bringing you safely to your destination.
So, while amid scarcity, we must establish that primary need to trust God that He is in control, and you only need to listen, hear well, and obey His instructions.
Faith requires sacrifice
For faith to form a solid foundation, it must pass through many tests. In our previous posts, we have talked about the COVID-19 pandemic as our faith-defining moment. We have learned that with Jesus, we can smile boldly at the storm.
We need to lay aside any stumbling block when we come to God.
We disrobe anything that would hinder us in our race of life, as the Hebrew writer says. Sin it is.
Therefore we also, since we are surrounded by so great a cloud of witnesses, let us lay aside every weight, and the sin which so easily ensnares us, and let us run with endurance the race that is set before us, looking unto Jesus, the author and finisher of our faith, who for the joy that was set before Him endured the cross, despising the shame, and has sat down at the right hand of the throne of God. (Hebrews 12:1-2)
Faith requires self-denial
Without self-denial, faith would be meaningless.
In receiving the food from the ravens, Elijah sacrificed his tradition as an Israelite. Isn't it ironic how God used a creature that people in those time consider as worthless and unclean to feed the man of God?
In the case of the widow, she denied her self. There is self-denial on the part of the widow. Why?
She put her reputation at stake by accepting Elijah.
By providing for Elijah, she denied herself and her son the chance of surviving the hunger brought about by the draught.
What does this tell us of God's Providence? His providence could come through extra-ordinary ways. He used the raven, unclean and pestilent creature to provide for His prophet.
The Lord God directed a widow, destitute and helpless, to help Elijah.
In many instances in our life journey, the Lord God will direct us to people, and places that we thought are insignificant or worthless, but they are the sure guide to your journey towards abundance.
It's vital to be able to hear and discern God's direction. While it's understandable to be shaken when we're under the dire situation, we must not dwell on it.
Let us focus more on the Almighty God and anticipate with excitement what He has planned for you.
Faith requires sacrificing comfort and convenience
Take note that the woman was in a very desperate situation. When Elijah asked to bring him a piece of bread, the widow told him that they have only a handful of flour in the bowl and a little oil in the jar; and worst, the widow is preparing just to eat what they had and die! (1 Kings 17:12).
How would you react if you were Elijah? Imagine, the meal you are asking from the widow was supposedly the last food they had, and after that, they plan to wait and die.
My immediate human reaction would probably be to say, "Lord, maybe I came to the wrong person."
We can see that the ways of the Lord God are very far from any rational expectation.
8 "For my thoughts are not your thoughts,
neither are your ways my ways," declares the Lord.
9 "As the heavens are higher than the earth,
so are my ways higher than your ways
and my thoughts than your thoughts.

Isaiah 55:8-9
If our expectation for faithful service to the Lord is similar to the worldly notion of easy and convenient service, much like an ordinary hireling would expect, then we are not serving in faith.
Our faith journey is not an ordinary journey. Therefore, we must be able to bear the consequences of believing in God, among others, going through discomforts and inconveniences. The hope of abundant life will carry us through and building strong our faith along the way.
Faith means obedience
However, Elijah had a very clear instruction from the Lord. A widow will provide for him.
"Go at once to Zarephath in the region of Sidon and stay there. I have directed a widow there to supply you with food." (1 Kings 17:9)
There's no reason for Elijah to doubt the command of God because his survival from the drought and famine was day-to-day of experiencing the goodness and presence of God.
Every day, as ravens flew down to deliver meat and bread, Elijah would surely humbly bow in thanksgiving and awe for this daily miracle.
Because of his faith, Elijah obeyed the command of God to announce the prophecy to King Ahab. He made himself uncomfortable because of his commitment – "As the Lord, the God of Israel, lives, whom I serve…" (1 Kings 17:1a).
Faith has no other subject except God. When we do not deny ourselves and proclaim our helplessness unto God, we will fail to recognise Him as our guide and strength.
Our obedience to His command is proof that we have genuine faith.
25 Now to him who is able to establish you in accordance with my gospel, the message I proclaim about Jesus Christ, in keeping with the revelation of the mystery hidden for long ages past, 26 but now revealed and made known through the prophetic writings by the command of the eternal God, so that all the Gentiles might come to the obedience that comes from faith— 27 to the only wise God be glory forever through Jesus Christ! Amen. (Romans 16:25-27)
Click on the button below to read the conclusion…