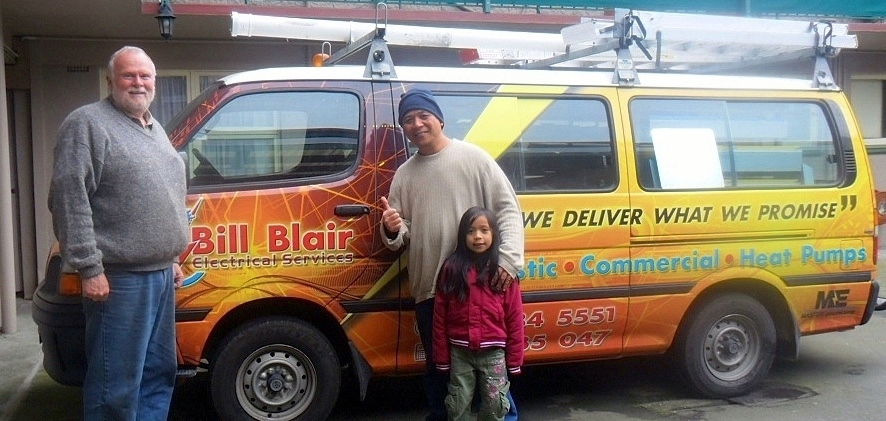 It's been a year since we came to Timaru. We arrived on 14 August 2012.
We were complete strangers then. We didn't know anyone except the Harcourt agent who facilitated our renting a flat along Evans Street.
After a year, we're more settled now and integrating well in the community.
We are grateful to Wilson Street Baptist Church, Multicultural Believers Fellowship and Filipino community for helping us.
Let me relate to you some of the challenges we encountered when we moved to Timaru.
The flat we rented was cold and damp
Because it would be expensive for us to come and check on the place, we rented a flat via online.
It's only when we arrived that we found out the flat's location makes you feel like you're in a cave because there's a high wall covering the back end and a covered garage at the front.
Five months later and knowing more our way around town, the Lord led us into a much better flat. We moved to a warm and spacious home with awesome view of the ocean, Caroline Bay and Timaru Port.
Finding an electrician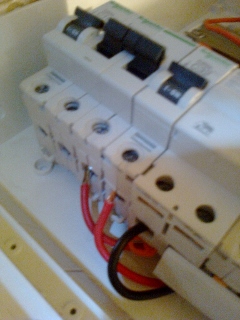 After almost two weeks in our new home, the main heater and some electrical outlets stopped functioning.
We called Harcourts about the problem and they said we need to pay $85.00 for it to be fixed.
Using the Yellow Pages, I called an electrician but the lady who answered the phone said they aren't doing small electrical jobs.
Then Pastor John McMullan came to the rescue. He asked Bill Blair of Bill Blair Electrical Services to come and fix our problem.
The best thing that Bill did for us was to point out the cause of power loss wasn't because of our usage.
The wire was loosely connected to the terminal at the circuit breaker. He told me to take a photo of the loose connection and tell Harcourts so they will be the one to shoulder the repair cost.
So Harcourts paid the Bill. 🙂
We need a GP, we got sick, Jadyn had asthma attack
Yes, we knew Timaru weather is colder than Auckland but for lack of heating in the flat we were renting we got colds and were feverish for a week.
Worst, Jadyn had asthma attack as season changed to spring.
We thought that we could just call and set appointment with any doctor in town. We learned we must enlist with a GP (general practitioner) or family doctor.
Through Belinda Dewe's help, we were able to get an appointment but it fell on a Saturday.
With Jadyn's asthma getting worst, we had no choice but to see the doctor to get prescriptions for the inhalers and antibiotics on a Saturday when doctor's fee doubles.
Advantage of having a caring church community
Basing from our experience, I believe that being part of a caring church community is one great advantage in meeting the challenges of moving.
Even if we move to any place in New Zealand or any place in the world, you can always find care and get help from the community of believers.
For sure, there are lots of people in the community who feels that they are left out because of language barrier or their places of work are in remote dairy farms or factories.
Thus, we endeavour to pursue a multicultural response ministry to cater to needs of people who have come to live in Timaru or in South Canterbury area and make them experience the caring church community advantage.
Have you experienced moving to a new place?
Did you have an opportunity to help a newcomer in the community?
Please share your experience to inspire others by leaving a comment.