The earthquake swarm in October 2019 and the succeeding aftershocks and major earthquakes two months after in Cotabato City, Philippines had caused much destruction to land and properties.
One of the cities that was affected badly is Kidapawan City where our family lives. The indigenous people living and farming along the slopes of Mt. Apo have been evacuated to safe locations as slips and landfalls affected their villages.
Hearing about their plight, we made an appeal with Wilson Street Baptist Church to extend help for earthquake victims in Kidapawan. The amount gathered was sent to the Kidapawan Central Baptist Church through their pastor, Donstar Menierva. He facilitated buying building materials for two church members whose house was damaged.
Then the Hopevale Trust, a Timaru-based trust donated funds to assist further the families that have been displaced. We requested Kidapawan City residents, Engr. Asiel Nils and his wife, Lanie to organise and coordinate the relief operations.
Below are excerpts from the relief operations report that Asiel created.
Barangay Ilomavis
Around 800 families dislocated by the earthquake, the villagers belong to the Obo Manobo tribe that inhabits Mt. Apo and they consider the extinct volcano their god before some of these people got converted to Christianity.
On 8 January morning, we went to one evacuation site in Ilomavis, express our intention to give some relief goods.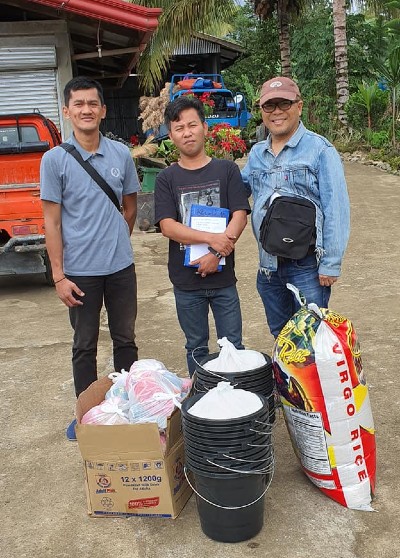 The social workers assigned at the relocation site advised us to give the relief goods to the Barangay Chairman of Ilomavis as they won't accept relief goods that won't cover the whole community.
This is to avoid other families from complaining if they won't receive any relief goods.
Asiel (right) and Donstar (left) endorsed the relief goods to the Barangay Secretary (centre) for distribution to their constituents.
Barangay Pandanon, Magpet, North Cotabato
Still, part of the Mt. Apo but outside of Kidapawan City's jurisdiction lies Barangay Pandanon, which is part of Magpet, North Cotabato.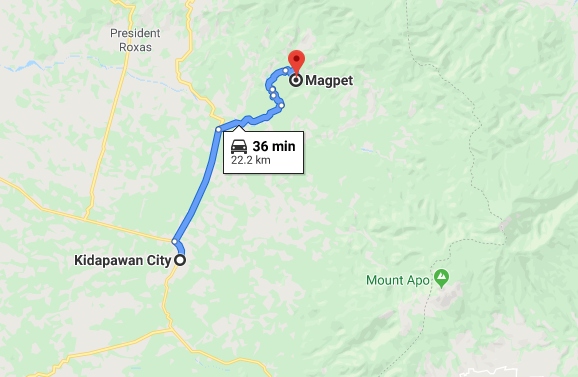 Badly hit by the earthquakes last October 2019 are villagers belonging to the Manobo tribes whose livelihood are planting bananas, coffee and corn. The earthquakes destroyed their farms and were forced to evacuate. 
Their location is farther up and deep into the Mt. Apo. Relief operations hardly touched the place according to our contacts. 
We got connected with the members of the Pandanon Church of Christ through Pastor Jerry Casinillo who is an itinerant pastor visiting churches within North Cotabato for the Church of Christ group.
Barangay Pandanon is a remote village high up the slopes of Mt. Apo. To reach the place, public transport is mostly through motorcycles and the cost is a bit high.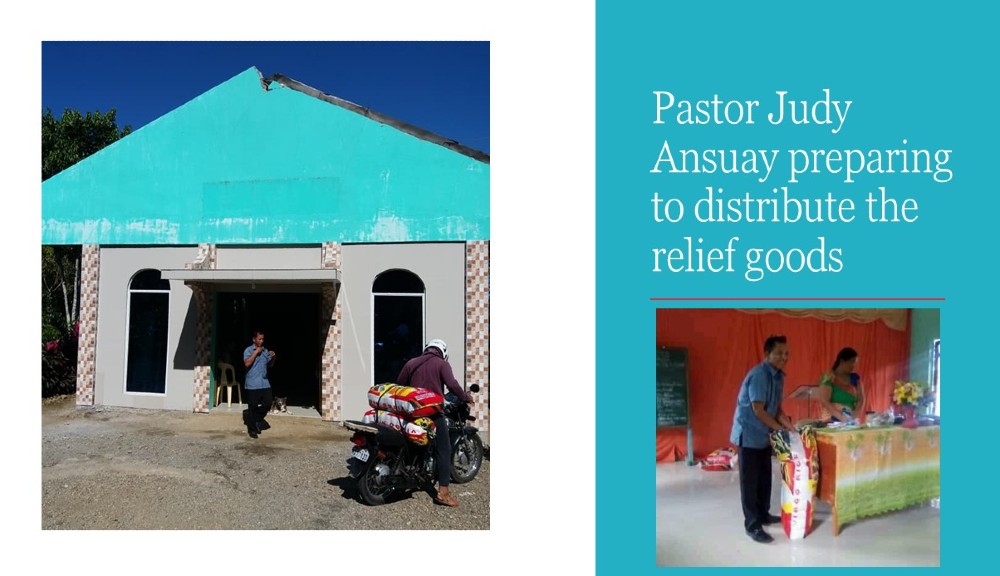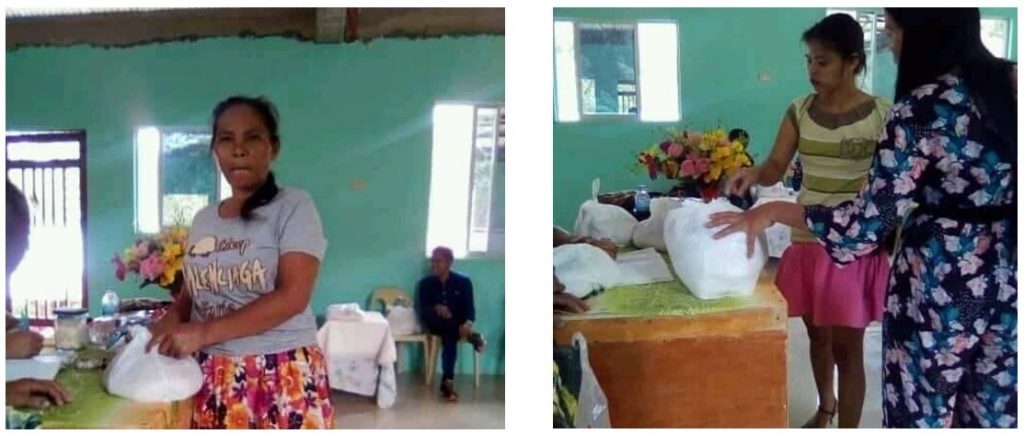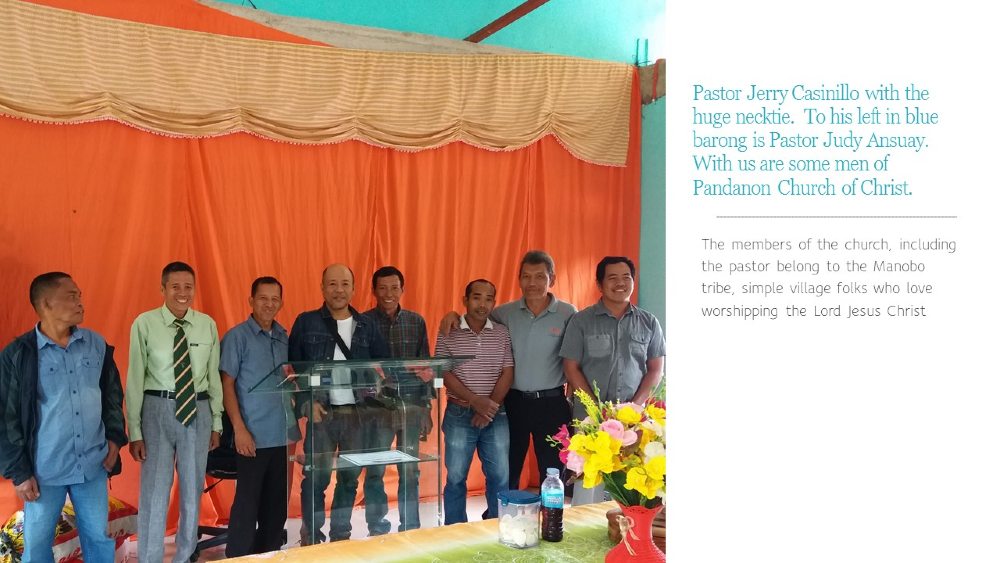 We are thankful for the donations from Timaru through the Wilson Street Baptist Church and the Hopevale Trust.
We acknowledge with gratefulness our Kidapawan relief operation team, Asiel and Lanie Castillon, Pastor Donstar Menierva, Pastor and Mrs. Jerry Casinillo.
PHOTOS AND INFORMATION CREDIT: "Mindanao Earthquake Relief Operations Report" by Asiel Nils Castillon