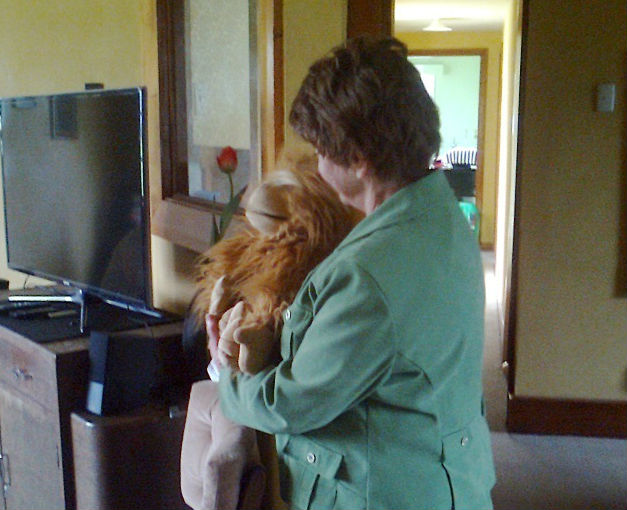 The Bible Study at Clandeboye had Ms. Nancy, Ventriloquist, visiting as the guest of Pastor Jonan on December 21.
Her puppet companion for the Bible Study at Clandeboye was Cuzzy. He is a chimpanzee that wants to be a cousin.
Nancy explained the Bible's Creation story, how God created everything, but the most special creation was Adam and his wife Eve.
People are not related to chimpanzees!
People are invited to be part of God's own family, through believing in the Lord Jesus Christ.
That was a happy and memorable afternoon with Ms. Nancy and Cuzzy.
There were 20 people present in that session; 11 were children.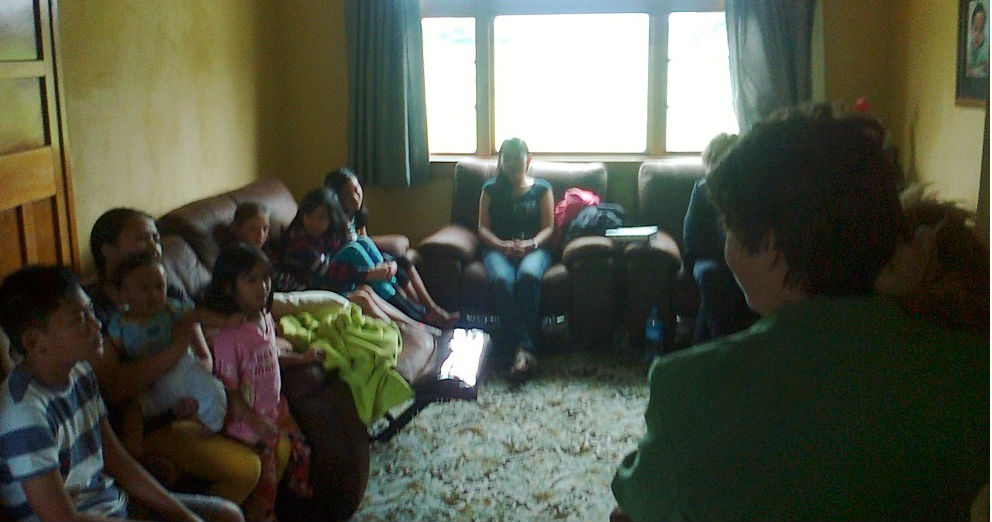 Nancy taught Bible in Schools for 2 years, then moved to Puppet Ministry, specializing in Christmas programmes for school assemblies.
This Ministry grew from 3 persons at one Temuka school to performances at several district schools, and then in alternate years in the Timaru area. The Team grew to 17 members and went as far as Glenavy on the Waitaki.
However, the time came when The Lord spoke that "this will be your last big programme."
At the end of that 2 year rotation, it was time to end the Puppet Ministry. The next month, Nancy's husband went Home to be with the Lord forever.
Nancy now has a much scaled down Ministry as a Ventriloquist.
Ms Nancy would like to encourage everyone to find out how God has gifted them. She says:
Ministry can be 'up at the front' or a quiet word of comfort or encouragement.
Everyone has an important place in God's plan.
And there are times and seasons in the Lord. We need to be aware that there can be changes in how and where we are to serve His purpose.
Will there be more characters in Ms. Nancy's puppet world coming to visit the farm fellowship? We will know…
We thank Ms. Nancy for sharing us her God-given talent. To God be the glory.