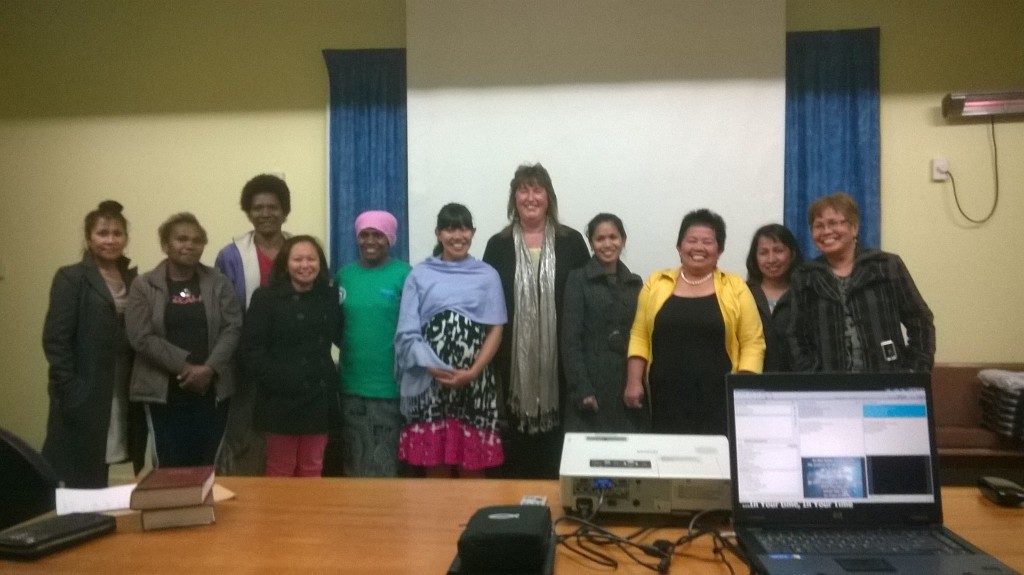 We celebrated mother's day ahead of the actual day because we are gathering for worship and fellowship every Saturday evening.
Last Saturday's gathering at the Multicultural Believers Fellowship, we asked all mums to come forward, gave them a token and prayed for them.
I thank Rose Reyes for coming up with the surprise idea.
I also encouraged a sister to come forward and join the mothers. She's married but haven't had a child.
I told her to just come and be acknowledged for your efforts as "mother" to your nephews and nieces and other family members whom you'd supported back in the Philippines.
After the worship-service, while we were preparing the table for the fellowship meal, one of the Vanuato sisters invited Jadyn to sit on her lap. She cuddled her briefly.
She told me and Jadyn that she missed her eight-year-old son whom she left in Vanuato. She wished to see her family soon.
Each year, a group of men and women from Vanuato come to Timaru as seasonal workers. The group joining us works in the onion factory as Washdyke. They're here for four to six months.
Our prayers of strength and inspiration to all hard-working and sacrificing mothers, all in the name of motherhood and for the glory of God.