Iloilo City, Philippines, has been in enhanced community lockdown (ECQ) since June 2021, when Covid-19 infections had risen. ECQ is similar to New Zealand's Level 4 lockdown.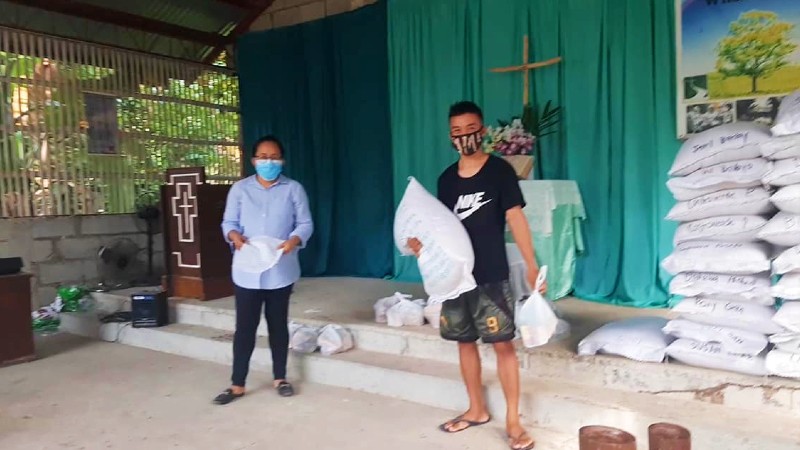 When health officials identified a Delta variant case in Iloilo City in late July, the city government implemented a harder lockdown level on 3-8 August.
Hopevale Trust has monitored the ongoing pandemic situation in the Philippines. With the news of tighter quarantine measures, the organisation realised the Creekside community's hardships. So Hopevale Trust sent help to Creekside Baptist Church.
Today, 16th August, Creekside Baptist Church distributed rice and food packs to church members and the community.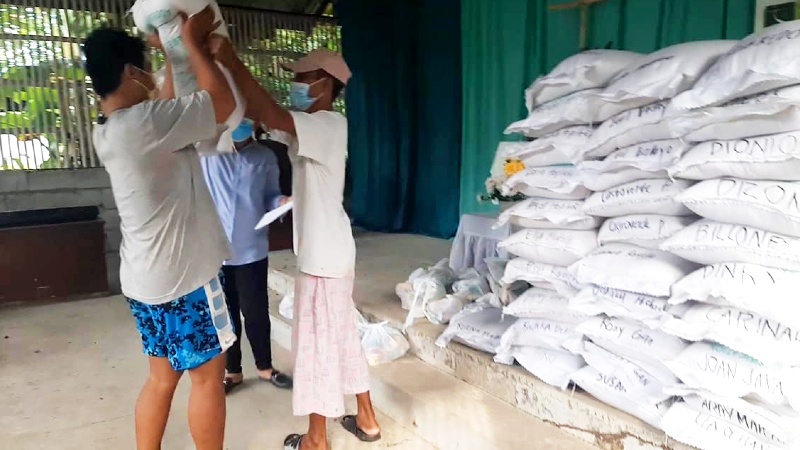 Creekside Baptist Church narrates:
Despite the challenges brought by the Covid19 pandemic, Creekside Baptist Church Iloilo successfully distributed sacks of rice to more than 30 family beneficiaries today, 16 August 2021, through its "Oplan Hatag Bugas and Food Packs".

It was supposed to be held last Saturday, August 14, but village officials put two households living near the church under quarantine because somebody became covid positive. This forced us to reschedule the event since there we have confirmed covid infections in the area.

After asking for clearance from the barangay (village) officials, we were permitted to continue our activity provided we observed health protocol.

We requested two men to distribute the goods to every household to avoid crowd gathering. We thank God for giving them the strength to carry the sacks on their shoulders and bring them to the recipients' doorsteps.

The beneficiaries were thankful for the aid, especially that many of them are still struggling with their daily needs and still waiting for their cash aid thru (Assistance in Crisis Situation (AICS)program of the government.

The spirit of kindness and generosity continues to live in every one of us, especially in these trying times.

Before the event, members of CBC decided to voluntary gather amounts to buy food packs for the community, something that the church officers realized during the long lockdown period.

Praise God for the partnership with Hopevale Trust of Timaru, New Zealand, an instrument to achieve our goal and made this event a success for the third time.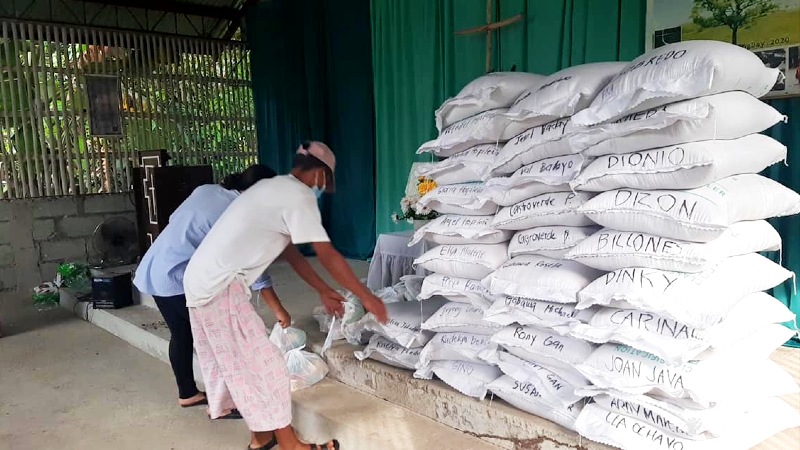 We continue to pray for the Philippines and other countries that are still going through strict lockdowns because of the pandemic.
It is also important to note that Hopevale Trust, a local trust, is showing how a local church is able to facilitate relief programs overseas through empowering local recipient churches.
The significance of the Hopevale Trust's gift
Perhaps, some of us here in Timaru might be wondering what is the connection and impact of the Hopevale Trust's support to communities like Creekside to the multicultural response ministry in particular and to Gleniti Baptist Church in general.
The Multicultural Church mission diagram below illustrates clearly:
CLICK on the button below to read more:
PHOTO CREDIT: Creekside Baptist Church, Iloilo City, Philippines