How, then, can they call on the one they have not believed in? And how can they believe in the one of whom they have not heard? And how can they hear without someone preaching to them?
Paul's words in Romans 10:14 reverberate in our hearts when we think of the families who are working in remote dairy farms around South Canterbury.
Then we thought about their children, how would they know about the Bible, God's creation, the life and journey of God's chosen people, Jesus Christ and his life and miracles, his disciples and many more if no one would come and tell them?
Thus, in October, we started the ministry with children of dairy farm workers at Clandeboye.
The host family in Clandeboye, Emman and Christine Comon, invited their "neighbours" to come and bring along their kids. By the way, "neighbours" could be 3-5 kilometers or more away.
And whom did the Lord send to 'preach' to them?
We are greatly happy and thankful for Bethany Waugh's availability for the ministry with the kids.
Coming from a year-long study at Capernray Bible School in the UK and three-week visit to the in Philippines last July, Bethany shares her ministry passion and creativity.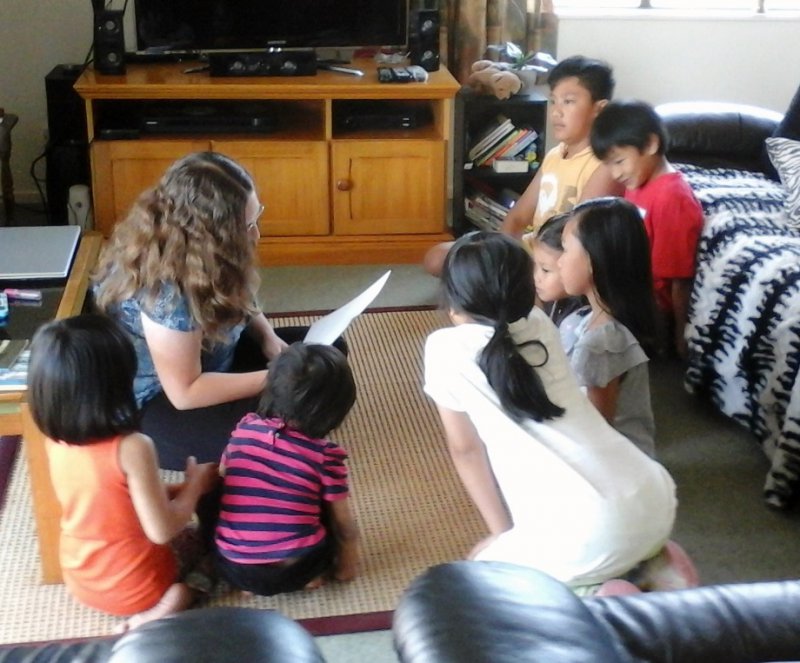 While Bethany leads the children session, we had singing, sharing and praying with parents.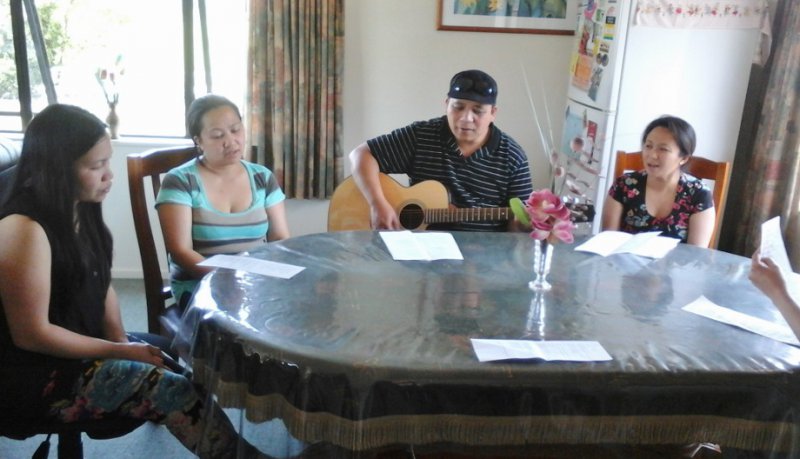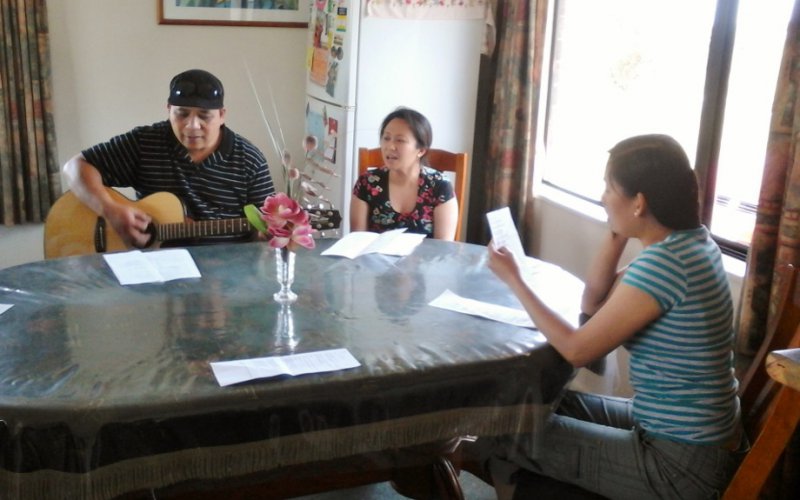 We are hoping and praying for more families and their children joining the children ministry we started in that area.
We are also looking forward to starting children ministry in Timaru town centre.