On 6th September, I spoke about "local mission" at Wilson Street Baptist Church.
The church is celebrating missions month. The church was founded in 1914 as Timaru Baptist Church.
We have been members of the Wilson Street Baptist Church since we came to Timaru in 2012. We started the Multicultural Response ministry with the church in 2013.
So, it is with great appreciation and gratitude that the ministry we are doing is one of the many local missions that Wilson Street recognises.
Please read through the sermon slides that I shared and my short reflections.
The Scripture bases of my sermon is Acts 1:8, "But you will receive power when the Holy Spirit comes on you; and you will be my witnesses in Jerusalem, and in all Judea and Samaria, and to the ends of the earth."
The slide below illustrates the loci of the places that Jesus Christ mentioned in Acts 1:8. Since these words were spoken in the vicinity of Jerusalem, then New Zealand is one of "the ends of the earth" countries.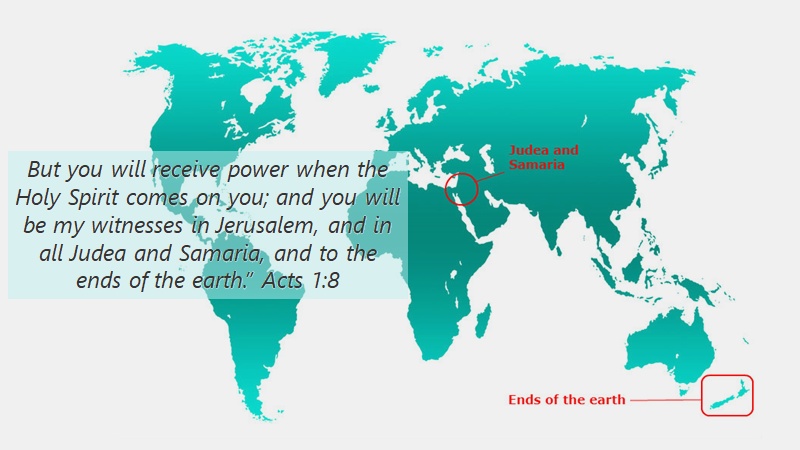 The Church Missionary Society
To find some historical bases of the local mission, I started looking back at the history of the Christian mission of New Zealand and took a look at what these missions did.
For 2000, I placed a red arrow labelled "COME?" and in opposite direction with the "GO!" arrows.
I reflected that perhaps some church people might have thought that the local missions were so established that all the church people in AD 2000 need to do is attend church and wait for other people to come.
Let us have a quick look at the mission stations that the early NZ missionaries established and learn what local mission they were doing.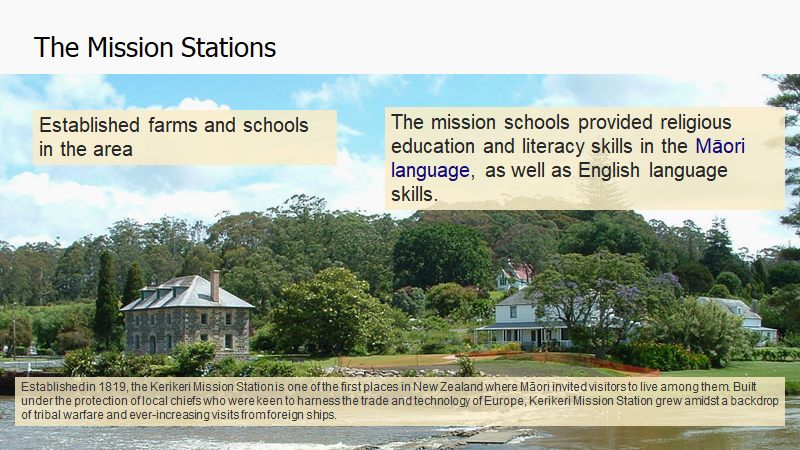 Among others, there are two crucial local missions that the missionaries were doing in early 1800:
Established farms and schools in the area
The mission schools provided religious education and literacy skills in the Maori language, as well as English language skills
In this part of the local mission history, we can say that the direction was always to "GO!" and find an opportunity to teach and to preach.
Local church mission is indeed about going and being the witnesses of Jesus Christ in our respective "Jerusalems," "Judeas and Samarias," and "ends of the world."
Continue reading by clicking the button below: