This post is the continuation of my message on the "local mission" that I delivered on 6th September at Wilson Street Baptist Church. The church is celebrating missions month.
Let me share with you what the late Rev. Charles Crisp Brown (C.C. Brown), former pastor of the Timaru Baptist Church (1885-1895) said of the NZ Baptist Union's decision in the 1885 Dunedin annual conference.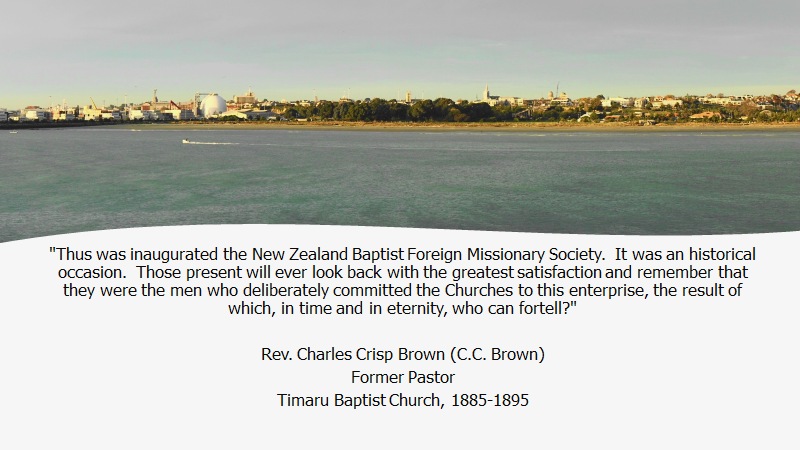 C.C. Brown pastored the Timaru Baptist Church for 10 years. There were eight members when he started. From his farewell sermon on 5th November 1895, C.C. Brown said he had conducted 103 baptisms and the church members grew to 128.
There is a tremendous prophetic sense in Rev. Brown's quote, especially the part, "deliberately committed the Churches to this enterprise, the result of which, in time and in eternity, who can foretell?"
NZ Christianity Trend 2018
Forward to 2018 or one hundred and twenty-three years later, let us have a look at the trend.
The chart above is from the 2018 NZ Census. It shows that the number of people professing to be Christians has declined to around 37 per cent.
Persons with "No Religion" has increased to 49% overtaking the number of "Christians" the data indicate.
As a reaction to this data, there is an organisation lobbying and challenging the government to take away the privileges afforded to Christian organisations. Among others, the teaching of the Bible in public schools.
For several years now, our local Gideons International Organisation is finding it hard to distribute the Bible in our public schools.
Ponderings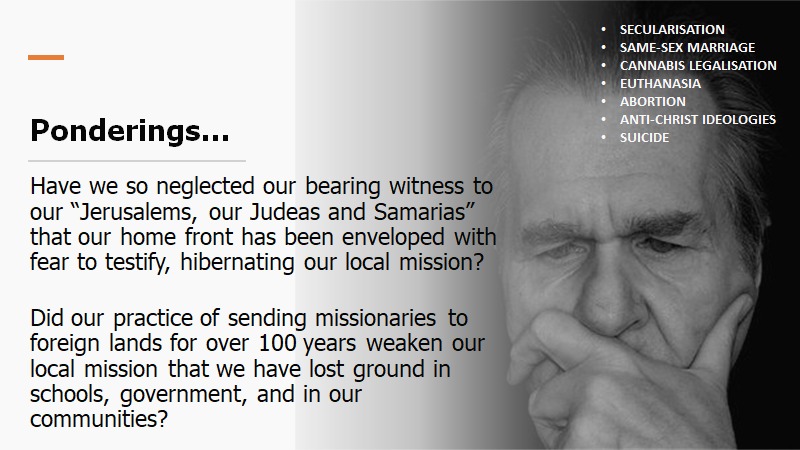 Have we so neglected our bearing witness to our "Jerusalems, our Judeas and Samarias" that our home front has been enveloped with fear to testify, hibernating our local mission?
Did our practice of sending missionaries to foreign lands for over 100 years weaken the local mission that we have lost ground in schools, government, and in our communities?
The Rev. C.C. Brown passed away on 7th January 1926. On his obituary, I read,
"After relinquishing charge of the Timaru Baptist church he was appointed headmaster of the Native school at Te Ngae, Roturua, where in conjunction with his wife he established an enduring reputation for Christian philantrophy among the Natives."
The emphasis on the word "Native" and "Natives" is mine.
I have a simple but challenging question to all of us here in New Zealand.
After almost 100 years since this obituary was published and glancing at the 2018 Christianity trend, who do you think are the "natives" to whom we need to have the enduring commitment to bear witness about Jesus Christ?
To be concluded…