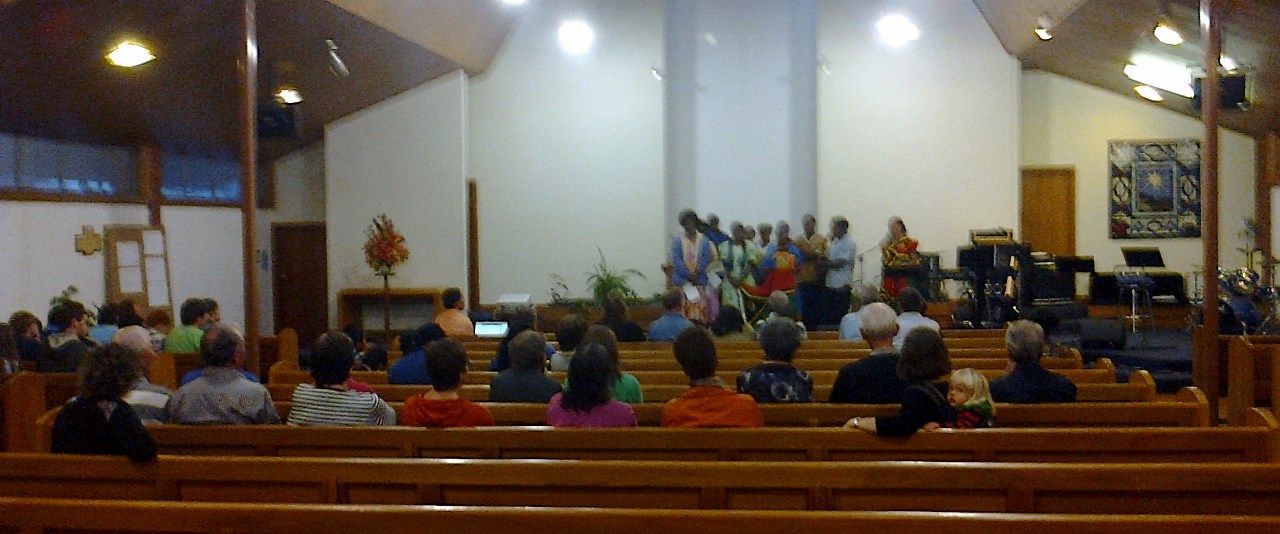 The Multicultural Worship held on 8 March 2014 could be summed up as an avenue to making friends and getting to know them more.
Around 70 persons attended the event at the Wilson Street Baptist Church auditorium. Among them were our brothers and sisters from Vanuato, Malaysia, Fiji, South Africa, and Philippines.
Several people from Temuka came. Making the Multicultural Worship part of their Saturday youth night, Pastor Elliot and his young people were there.
The evening's event started with Pastor John interviewing Robyn about her overseas experience.
Pastor Jonan and Errol led the congregation in singing a couple of songs. Jewel and Rosy help in the singing. Pastor Jonan prayed.
Suresh who was native of Fiji shared how he and his family became Christians.
Rosy and the Ni-Vanuatus rendered two praise songs after Rosy shared about Vanuatu history. life and faith.
Then the congregation divided into small groups for sharing and prayer.
In the spirit of Leviticus 19:34 (The foreigner residing among you must be treated as your native-born. Love them as yourself, for you were foreigners in Egypt. I am the LORD your God.), the participants talked about how they would treat foreigners in their respective countries.
Later, they were asked to share prayer concerns and to pray for one another.
Then Ross (Waugh) conveyed the news about the missing Malaysian Airlines flight. He read Psalm 23 and led the congregation in praying for the passengers, crew and families.
Alex who's from Malaysia shared briefly his conversion experience. Jewel sang Stubborn Love by Kathy Troccoli.
Pastor John delivered the Gospel message and challenge. The worship event ended with a prayer and benediction by Pastor Elliot.
Fellowship continued through cups of coffee, tea, or juice and some biscuits and more talks and sharing.
---

---

---

---