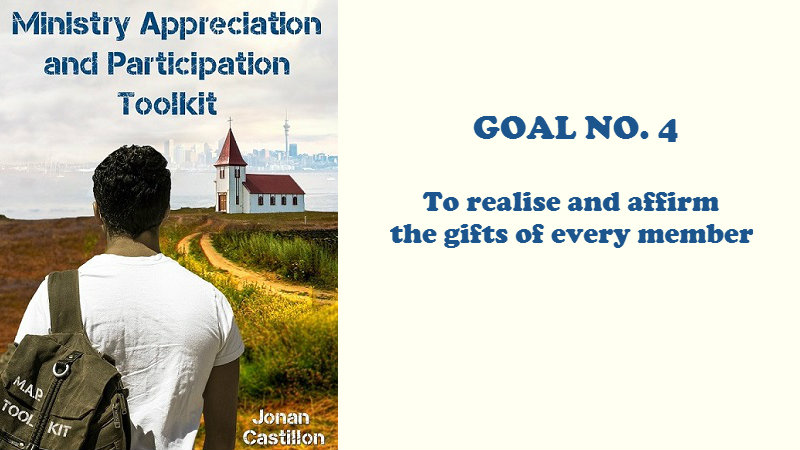 Do you know the gifts that your members possess?
How extensive is your church in realising and affirming the gifts of every member?
Does your church provide a platform for gifts to be discovered and used for the ministry?
The MAP Toolkit will enable the members to discover their spiritual gifts.
Through the MAP's tools, gifts will be appreciated and shared.
When the members of the church are able to use their gifts to the fullest, you could just imagine how vibrant the life of the faith community would be.
We are done with discussing the goals of the toolkit. Are you interested to know about the specific tools?
Please subscribe to ministry updates to receive notification through your email. See the "Sign Up" form in the sidebar or at the bottom of this page.