Based on the report of Asiel Nils Castillon
In November 2020, Hopevale Trust of Timaru, New Zealand sent funds to North Cotabato to assist people who are going through hardships because of the pandemic.
Unlike New Zealand, most of the Philippines are still in a Level 3 to Level 4 lockdowns. An archipelago of 7,100 islands, the restrictions vary from island, provinces, towns, and cities.
The lockdowns are causing loss of livelihood and job opportunities to a lot of people in the Philippines. The Hopevale Trust chose Kidapawan City and North Cotabato as their recipient areas.
Engr. and Mrs. Asiel Nils Castillon, together with Pastor and Mrs. Jerry Casinillo organised and facilitated the relief distribution.
The relief pack is composed of the following: • 5 kgs of premium rice • 2 cans of sardines • 1 pack of 250 ml Vinegar • 1 pack of 200 ml Soy Sauce • 1 pack of 175 ml of Cooking Oil • 1 pack of 250 grams Salt •1 pack of 500 grams Sugar 1 pack of 25 grams Coffee
The team distributed in two areas, namely:
Church of Christ, Brgy Noah, Magpet, North Cotabato
Displaced Muslim community, Pikit, North Cotabato
Church of Christ, Brgy Noah, Magpet, North Cotabato
The Kidapawan relief team decided to distribute the relief goods to the members of Church of Christ in the village of Noa, Magpet, North Cotabato.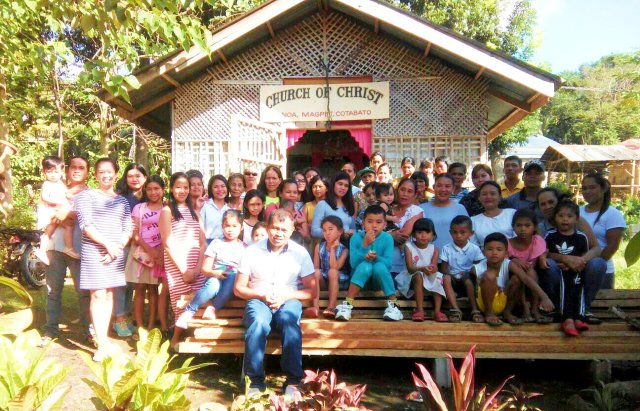 There were 36 families from the Ubo Manobo, an indigenous tribe residing in the slopes of Mt. Apo.
Most of them got converted to Christianity upon the arrivals of the different Christian groups that evangelized Mindanao. The pastor of the church is Noel Bidal.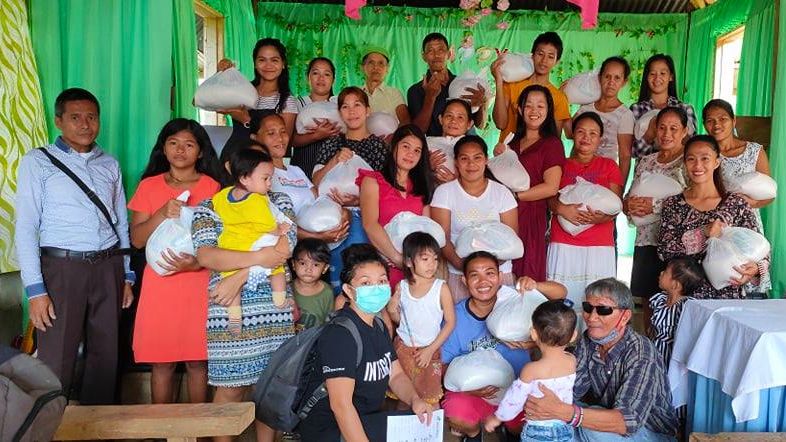 The displaced Muslim community at Pikit, North Cotabato
This group of Muslim people is part of the Maguindanao clans residing in Pikit. The Muslim beneficiaries are refugees displaced from "redo wars" revenge conflict between two family groups.
Caught in the conflict, these families are in poverty and also experienced flooding in the recent storm.
The family recipients are dependent on any resources available in the land they are staying temporarily.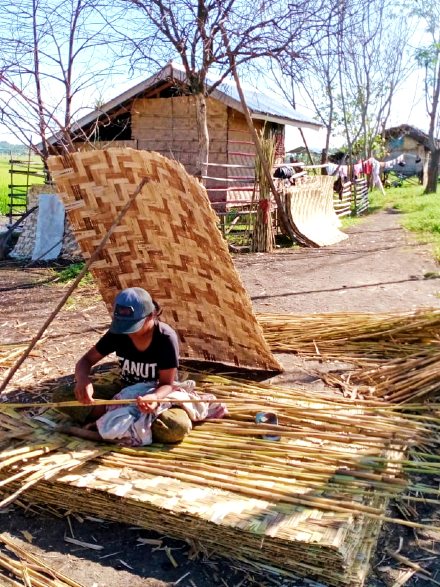 The girl in the photo is weaving reeds into sheets that they use as walls for huts or houses.
The flood that happened in August drove all of them to the LGU refugee centers.
Some families lost their goats that they took care as a source of milk and meat.
Some of the men work the fields to plant sugarcane and corn.
The houses are one-room huts, and there is no electricity. A few have small solar panels to charge their cellphones and provide light at night.
The man in the photo below has a net to catch fresh water catfish for food.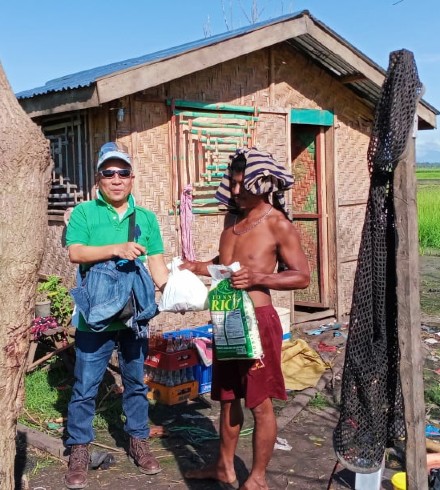 Life is very hard for our displaced Muslim families, living out in the fields as of the moment.
The community is thankful for the relief good that was distributed them. We are thankful for the Kidapawan City relief team for making this possible and for the generosity of Hopevale Trust.