Meeting and ministering with migrant workers for many years now, I have the opportunity to know their aspirations and the hardships they go through to give their family a better life, either here in New Zealand or back to their home country.
Having gone through life's difficult circumstances in the Philippines and as NZ immigrant and overcoming all these in Jesus Christ, I testify that life is not all about working to earn money. I've heard lots of testimonies too that affirm my conviction.
I understand this could be a strange statement for someone who had gone abroad and whose only goal is to work, earn and be materially rich, if possible. There's nothing wrong with this as long as you don't forsake your relationship with your family and most of all, with God.
In the Philippines, there is this popular quote that says, "Nasa tao ang gawa, nasa Diyos ang awa" (The work is in man, mercy is in God).
I believe this quote applies to a different context. It doesn't apply to our faith in Jesus Christ.
Too many, this scheme of "faith-in-time-of-need-only" has been in effect in their lives.
A lot of Christians live in this belief scheme of "faith-in-time-of-need-only."
So, to lots of Christians, keeping in touch with Jesus Christ is more like dialling 111 during an emergency.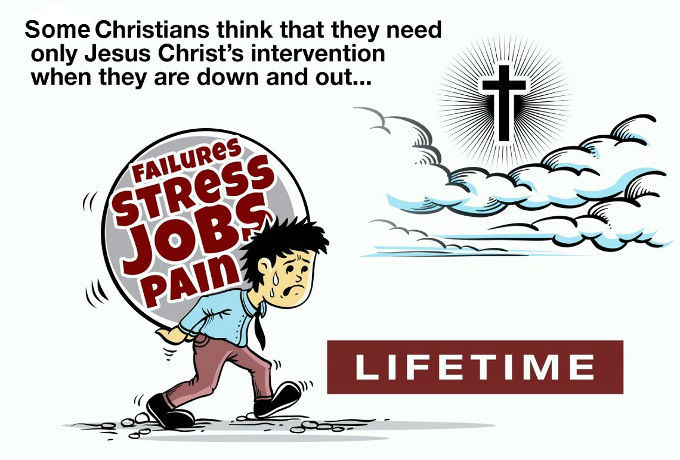 Prior to the pandemic, some of us have created a life "bubble" that we have aspired for and trying to protect and expand as much as possible.
Like the illustration above, along with the life bubble that we created are the "failures, stress, job insecurity, pain, etc." that we try to carry all the way through our lifetime. The Lord God is just an option high-above the heaven that we look up and call upon when we really need him.
Have you asked yourself, is there more to life than working 40 hours (even 60 to 70 hours) a week and then quench the tiredness and stress with a Friday night party or weekend getaway to relax and ready your body for the following week's toil?
Is there more to the life bubble that you have created? Yes, there is.
My friends, there is more to life than the weekly routine of "hard work-enjoy, hard work-enjoy" cycle that you're stuck into.
The COVID-19 pandemic has clearly shown us that every material thing that we thought would give us security isn't a 100 per cent assurance. We realised also that no amount of money or stocks of food (or rolls of toilet paper) could secure us from a vicious infectious disease like COVID-19.
Yes, you can achieve working and enjoying life altogether through your remaining steadfastly in Jesus Christ. This is the kind of life bubble that Jesus Christ wanted us to be in.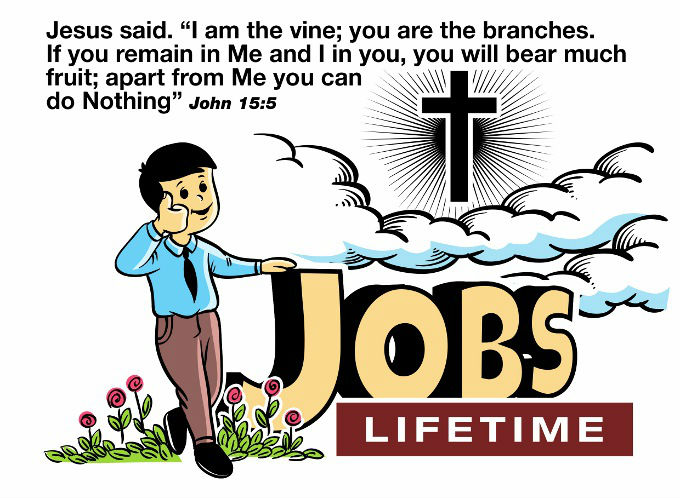 To really enjoy life, make your faith a moment by moment lifetime experience.
Yes, remaining in Jesus Christ means He is like our breathing moments.
We must have the faith dependence that without Him we can't be productive nor achieve anything.
Don't make Jesus Christ as a once-in-a-while, during-worst-times and end-of-lifetime experience only.
You have the great opportunity to choose, which status of life you would want to be.
There are so much joy and abundance waiting for us when we choose to surrender completely our life to Jesus Christ and remain in him always and forever.