Theological Education by Extension or TEE Aotearoa will hold a Group Facilitators' Training on 30th November (Saturday whole day) to 1st December (Sunday afternoon).
Wilson Street Baptist Church will be the host and venue of the training.
What is TEE Aotearoa?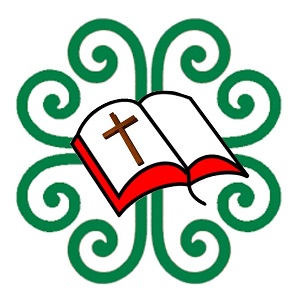 On the TEE Aotearoa, Te Hapori Akonga (Learning in Community) FB Page we can read the following:

TEE Aotearoa is an interdenominational group of Christian leaders committed to making theological education accessible to the diaspora, Māori and Pākehā churches in New Zealand.
Our goal is to increase Bible literacy, enabling people to come together to discover practical ways to follow Jesus in their everyday life.
TEE Aotearoa offers training for small group facilitators. A typical TEE Aotearoa Facilitator training is a 1.5 – 2-day hands-on workshop that includes TEE methodology, approach, and resources along with practice sessions with the participants.
Special emphasis is given to developing the participants' ability to facilitate discussion rather than "lecture" their study group.
Participants are encouraged to develop an action plan for organising a new TEE study group in their location.
TEE Aotearoa relates to the INCREASE network across Asia and beyond. We also connect with SEAN, a global network offering TEE resources in many languages.
Know the TEE Aotearoa Trainers
Currently based in Wellington, TEE Aotearoa is sending Anneta Vysotskaya and Ann Borquist to conduct the facilitators training in Timaru.
Anneta Vysotskaya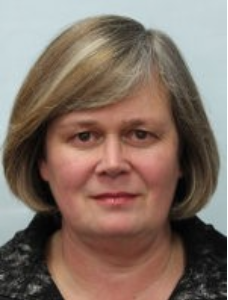 Anneta Vysotskaya is originally from Russia where she was born and raised as an atheist. She became a Christian in 1992 and actively serves the Lord since then.
2004 became a turning point in her life and ministry – she was introduced to TEE and moved to New Zealand with her family.
Since then TEE became a focus of her ministry – she regularly travels to Russia and Central Asia and other countries helping to establish and strengthen the national TEE teams there. She is TEE Consultant for Central Asia. Anneta is also Chair of Increase Association and TEE Equipper.
Her passion is to see all God's people discipled and actively serving Him and living their life in accordance with His will. She is married to Mikhail – they have three adult children and three grandchildren.
Ann Borquist
Ann and husband Bruce serve with partner Baptist conventions in the Asia-Pacific Region, including Cambodia, Indonesia, New Zealand, Malaysia, Myanmar, the Philippines, Thailand, and Vietnam.
Serving in Brazil, they worked with the National Baptist Convention of Brazil as co-coordinators of the Integral Mission Network and the national program of Leadership and Ministry Development.
They helped equip Brazilian missionaries to share the good news of Jesus Christ in Brazil and around the world.
She works alongside national leaders to build capacity in the areas of :
theological education in countries formerly closed to the gospel,
church-based integral mission including community and economic development,
servant leadership,
cross-cultural missionary training and member care,
social entrepreneurship and ministry with refugees.
Training Details
Dates and time:
30 November – 10:00 AM to 5:00 PM
1 December – 1:00 PM to 4:00 PM
Venue: WSBC Hall, 17 Wilson Street, Timaru 7910
Registration Fee: $50 (includes Student workbook, Group Leader's Manual, lunch and snacks)
Contact Person: Jonan Castillon, 0211849974 or multiculturalresponse@gmail.com