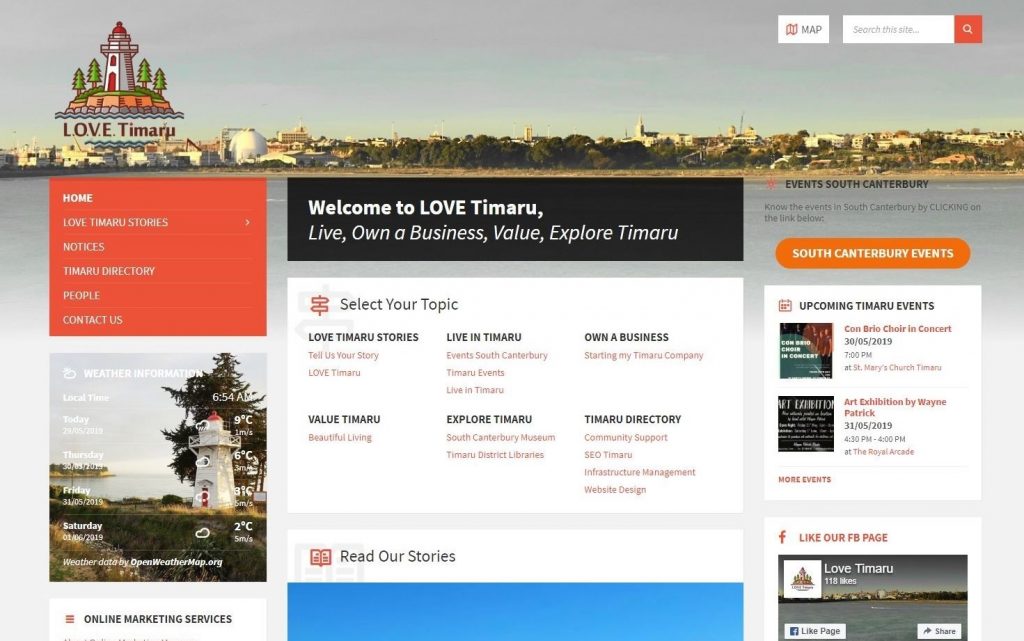 On 17 May 2019, we launched "L.O.V.E. Timaru" as our new online venture to help promote Timaru, the city that we love.
The acronym "L.O.V.E." outlines our experiences coming and living in this wonderful city of New Zealand.
The LOVE Timaru website features similar L.O.V.E. stories of people who have settled in this place.
The website has a Timaru Directory of important community support resources and links to other community services such as the Timaru District Libraries. More will be added as the days go by.
Among others, the LOVE Timaru Directory also aims to list small and medium-sized enterprises (SMEs).
Operating a cafe business (Food Haven) before, we were able to meet other Timaru small business owners in various sectors. We shared a common observation – small businesses doesn't have many opportunities to be promoted and featured online unless they pay big subscription or sponsorship money.
We hope to create links and establish a community of relationships through the LOVE Timaru website.
Please browse the LOVE Timaru website by clicking on any of the links in this post.
Thank you! 🙂
Further Notes
One big part in the launching and sustaining of the L.O.V.E. Timaru website is our online marketing company, Owniche Limited.
To those who aren't aware, we have been doing online marketing business since 2009 in the Philippines. We started "Online Writing Niche" as our online portfolio.
Working with many clients around the world, we were able to develop our expertise in search engine optimisation through the years.
Settling in Timaru, we started trading as "Online Writing Niche" in early 2013. Then on 17th May 2013, we registered it as a New Zealand limited company.
Five years later, we renamed the company as "Owniche Limited" and "Owniche" is the abbreviated name for Online Writing Niche.
We thank the Lord God Almighty for giving us these opportunities. We give Him all the glory and honour for what this venture may bring.
Please browse the LOVE Timaru website by clicking on any of the links in this post.
Thank you! 🙂

Jonan and Jewel